NSW Health Campus project approved

Print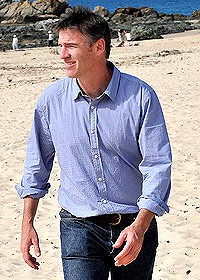 Port Macquarie will be the site of a multi-million dollar Health Education campus, with the possibility of more such spending to come.
A federally-funded campus dedicated to health education in Port Macquarie has been approved by the Joint Regional Planning Panel (JRPP); the $20 million build is the result of negotiations between Independent MP Rob Oakeshott and former Prime Minister Julia Gillard over a year ago.
Mr Oakeshott says the project is a massive win for the community and the New South Wales health sector in general; "I think it's a fantastic move, it's very much the next step on our community's university journey," he said.
"So there's going to be a whole range of health courses provided at the one site from a full Medicine degree from 2015 which is a bit of a first for regional Australia, as well as the full suite of allied health courses."
Mr Oakeshott believes the outcome of negotiations with the project now going ahead should prompt similar measures in other parts of the country: "there is nowhere else, as I understand where at the one location you can do it. It's a first, I think it's very exciting, I think it will make a big difference to the way education is taught right throughout regional Australia."
The Independent MP may have slightly over-stated the individuality of the health education precinct's offerings; there are several regional Universities around the country offering full degrees in Medicine.