New school rules signify unsafe times

Print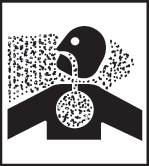 Reports say a raft of changes will be rolled-out in some Victorian schools, after the state's education department was taken to court over ongoing asbestos concerns.
Victorian schools that still contain asbestos will have to display clear warning signs to keep students away from the deadly material. Additionally, principals will receive extra training while authorities conduct a mass audit of schools.
Fairfax Media outlets claim WorkSafe documents from a legal case brought against the Victorian Education Department show there are a number of schools wherein the cancer-causing insulation material still exists. The department says it has a safe management system in place, but media outlets claim concerns are still widespread.
One example was at a school in the state's south-west, which was ordered to close indefinitely when WorkSafe discovered asbestos on campus.
Victoria's Opposition education spokesperson James Merlino said the document show the Government was not doing enough.
"This is a problem that the Napthine Government has been ignoring, and that's what the court order shows," Merlino said.
"There is no doubt that safety of our students has been compromised, and for it to take a court order for the Napthine Government to take action is just a disgrace.
"I've heard from schools that are concerned about the delay in the removal of asbestos... I've heard from schools that have been forced by the Government to pay for the removal of asbestos when its found as part of their capital upgrade."
"The fact is, this Government is spending less than half of what the previous government did," he said.