New maths for school funding

Print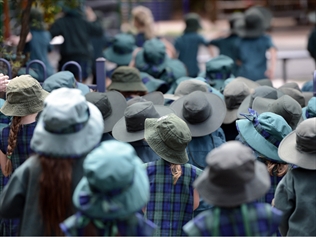 The Federal Government is changing one of its methods for calculating funding for schools.
Education minister Dan Tehan says the government wants a more accurate estimation of the capacity of families to contribute to the cost of sending their children to a non-government school.
"Commonwealth funding for non-government schools will be linked to parental income from 2020 using improved data collection and analysis that will ensure non-government school funding is targeted at the students who need it most," Mr Tehan announced this week.
A recent National School Resourcing Board Review of the 'socio-economic status score' used to calculate funding recommended changing to a new method known as a Direct Measure of Income (DMI) score.
The DMI uses parent and guardian names and addresses to estimate the median family income for the school region, which is then translated into a DMI score by comparing the median family income of a school against the median family income of other schools. The data is standardised to a mean of 103 and a standard deviation of 13, weighted by enrolments.
"Schools will automatically receive the most beneficial capacity to contribute settings for 2020 and 2021 from either their 2011 or 2016 Census Socio-economic Status (SES) score or their new Direct Measure of Income (DMI) score," Mr Tehan said.
"Non-government school sectors will have until 2029 to fully transition to the direct measure of income method, ensuring they are fully able to factor this change across their operations.
The government is backing the changes with funding, including; $1.2 billion for the Choice and Affordability Fund, $3.4 billion for the Direct Measure of Income and $200 million to provide schools with flexibility while converting to optimal census data over the years to 2029.
Under the Choice and Affordability Fund, the state-based Catholic Education Commissions and Associations of Independent Schools administer funding, but must quarantine a percentage of the money to go to regional and remote schools.