New centre focused on frozen fields

Print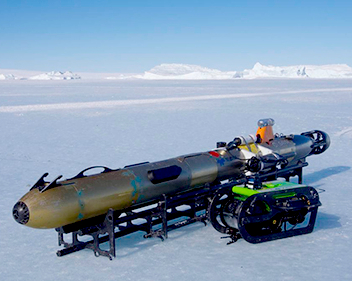 A new state-of-the-art facility could see Tasmania carve out a name as the home of underwater robots.
Building plans for the new $750,000 autonomous underwater vehicle (AUV) facility at the Australian Maritime College have been revealed.
"It will be unique within Australia and one of just a handful of comparable facilities globally, allowing us to be on the cutting-edge of research in this field," AMC Principal Professor Neil Bose said.
"This facility will be a hub for world-class AUV research and technology. Through local and international collaborations, we aim to develop new data collection capabilities, improve reliability and increase autonomy of underwater vehicles," AUV Facility Coordinator Peter King said.
"One of these projects, the Antarctic Gateway Partnership, will see us acquire and develop an AUV that tackles the great engineering challenges of venturing far beneath ice-covered waters to further our understanding of the Antarctic's role in the world's climate."
The facility's fleet of autonomous robots includes UBC-Gavia, Mullaya and the soon-to-be-procured Antarctic Gateway Partnership AUV.
The $24 million Antarctic Gateway Partnership is a Special Research Initiative of the Australian Research Council bringing together the University of Tasmania, CSIRO and the Australian Antarctic Division.
The Antarctic Gateway Partnership AUV will measure close to 8 metres long, weigh 3 tonnes and be capable of travelling more than 100 kilometres at a time.
The submersible robot can collect data from the sea floor at depths down to 5000 metres, beneath ice shelves and sea ice.
The Antarctic Gateway Partnership has contributed $3.6 million in funding for the new AUV and four of the five new staff positions, with a further $3.75 million and one staff position contributed by AMC.
The building should be completed by the end of the year.