NBN upgrades announced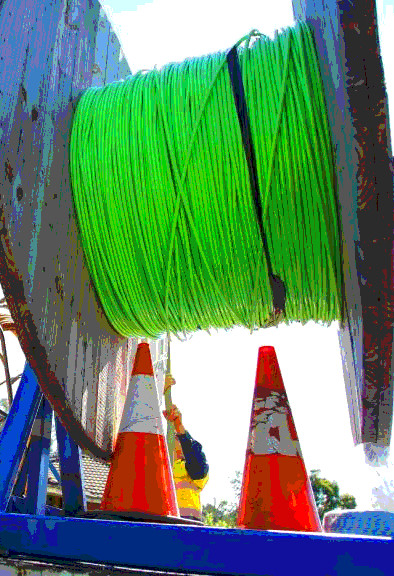 After several years and billions spent on an inferior NBN, the Federal Government is now planning improvements.
The Morrison Government has announced it will spend $3.5 billion upgrading current infrastructure, hoping to give another 6 million houses access to high speed internet of up to 1 gigabit per second.
The new money should see the network extended along street fronts in some areas, giving more people the choice to connect directly to the NBN.
As well as the last-mile fibre upgrades to the fibre-to-the-node (FTTN) footprint, there will also be about $400 million worth of hybrid-fibre coaxial (HFC) upgrades and $100 million for fibre-to-the-curb (FTTC) upgrades, both aimed at supporting up to gigabit speeds.
NBN Co will only build the expensive fibre lead-in if customer pays for a higher speed plan. While it and the government have been pushing a number of new connections in the millions, internal documents suggest uptake will be significantly lower.
Finance Minister Mathias Cormann says the money will be raised alongside the "refinancing [of the] the existing $19.5 billion Commonwealth Government loan by 30 June 2024".
"NBN Co will bring forward these important investments in Australia's future broadband capability through private debt, which is possible due to its strong future cash flow position," he said.
About $300 million will be spent on upgrades for regional areas.
NBN Co's former CEO Mike Quigley said the new plan should have been the model from the beginning.
"The announcement by NBN Co yesterday confirms that when the Coalition placed a bet on using the old copper and pay TV technologies to build the NBN, they made a very big mistake," he told the ABC.
"They lost that bet.
"It's turned out to be much more expensive and much more difficult than was thought, and the performance is clearly not good enough."
The Government has claimed that completing the NBN rollout and then almost immediately undertaking upgrades was the cheapest way to go.
Mr Quigley disagrees, saying; "If you build two networks in parallel, which is really what they're now talking about doing, it's a very expensive way to provide fibre to the premise".
NBN Co's current CEO Stephen Rue has rejected Mr Quigley's claims, saying that rolling out the network faster, with a mix of technologies, allowed NBN Co to bring in money that is now paying for upgrades.
"In other words you're using cash flows from the business and reinvesting that," he said.
Analysis by tech news outlet iTnews has found that while two million users may be able to 'order' a service, 80 percent will not be active by 2024.
NBN Co's own corporate plan says it expects to connect just 200,000 brownfields premises a year from 2023.
"What we are doing is we are pulling fibre for 2 million homes from the node into the neighbourhoods or effectively into the kerb outside their street, if you will," Mr Rue told iTnews.
"That means that 2 million homes in the FTTN footprint by 2023, if they say choose, will be able to order a higher speed service than they have today - so that is not a putting fibre lead-in into 2 million premises.
"What it is is providing the choice for people in that footprint to order a higher-speed than they can today.
"And our plan anticipates that around about 20 percent of those homes by that period of time will have chosen to do that."