Ministers going back over Gonski

Print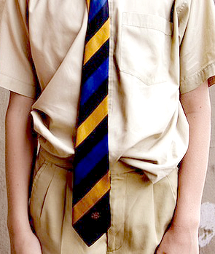 State governments have been pulled into an overhaul of the Gonski school funding model.
The Federal Government says the massive school funding overhaul was "corrupted" by the former Labor government.
Federal Education Minister Simon Birmingham is meeting with education ministers from across Australia's state and territory today to begin thrashing out a funding model for post-2017.
Senator Birmingham said school funding deals struck in 2013 with states, territories and non-government school authorities were inequitable.
He released Government modelling for the funding of a hypothetical school under the current system — with a high percentage of disadvantaged students — which suggested the same school would receive $3,366 in Tasmania, $3,236 in New South Wales and $2,649 in Western Australia.
"The Turnbull Government is determined to right this corruption," Senator Birmingham said.
He will "replace the special deals that Bill Shorten cobbled together as he ran around the country wheeling and dealing with the highest bidder with a new, simpler distribution model where special deals don't distort a fair distribution of federal funds".
"Tomorrow's meeting will be a chance for education ministers to indicate which areas of our proposed evidence-based reforms they believe we can effectively cooperate on," he said.
Australian Education Union federal president Correna Haythorpe said the Coalition wanted to abandon needs-based funding.
"State and Territory Education Ministers have already expressed opposition to the Coalition's plan to shift funding between States, and move to a one-size-fits-all model which does not recognise need," Ms Haythorpe said.
"Pitting one state against another will do nothing to lift results in schools – what is needed is to lift our overall investment in schools and target the extra funds to addressing disadvantage.
She said the meetings today were meant to sidetrack ministers from the deepest cuts.
"It is a distraction from the Coalition's plan to stop extra resources going to disadvantaged schools after 2017," Ms Haythorpe said.
"There has been no consultation with States, no input from experts and no detail around Minister Birmingham's plan. Compare that with the Gonski agreements which were the result of widespread consultation and the most thorough review of schools funding arrangements in a generation."
A long list of education experts, including some who contributed to the Gonski review, have written at length about the strengths, weaknesses, misconceptions and political spin surrounding the report in articles accessible here.