Lomborg left to self-funded scepticism

Print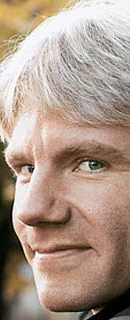 The Federal Government has ditched a plan to pay $4 million for a climate change research centre headed by Bjorn Lomborg.
Mr Lomborg writes and speaks on the topic of climate change – and what governments should do about it – but takes a very different, and some say less scientific, point of view.
Education Minister Simon Birmingham faced questions over the plan at a Senate Estimates hearing this week.
He indicated that the proposal was quietly dropped amid the furore as Malcolm Turnbull moved to become Prime Minister.
"A specific incentive from the Government for such an institute is no longer available," Senator Birmingham said.
The Senate estimates session heard former Education Minister Christopher Pyne made the move just before a Cabinet reshuffle in which he was given the Industry, Innovation and Science ministry.
"The previous minister, Minister Pyne, did make a determination that this proposal was unlikely to enjoy success and that the funds could be better utilised elsewhere," Senator Birmingham said.
"If any Australian university wants to engage with Bjorn Lomborg, they should of course feel absolutely free to do so."
Insiders have suggested that bringing Mr Lomborg to the country was more of a Tony Abbott idea which would have been too controversial to maintain for Mr Turnbull, who is considered to have less sceptical views on climate change and responses to it.