Labor outlines school plans

Print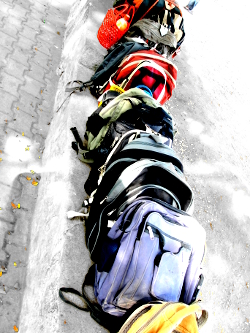 Labor has made two significant education pledges ahead of the next federal election.
Students with disabilities would receive a $300 million boost and a new centre for training principals would be set up under a Labor government, the party has promised.
"We've seen the number of students identified as having a disability almost double but funding has only gone up 7 per cent," said deputy Labor leader and education spokesperson Tanya Plibersek.
"There is something that doesn't match up there.
"If you go into schools, if you talk to parents of children with a disability, they will tell you again and again that the resources they have to teach their child is not enough."
Labor's plans also include $40,000 bursaries to entice high achievers into teaching, and a proposed National Principal's Academy.
The Australian Education Union says almost 80 per cent of public school principals do not feel adequately resourced to educate students with disabilities.
Training would include building both teaching and leadership skills, to be made available to both current and potential principals.
"The biggest educational impact is from principals who can get what's called collective teacher efficacy, it means all of the teachers in the school working together to teach every child every day,
Ms Plibersek said.
"There is some fantastic training out there, but it is very haphazard and varies from state to state, from system to system."