Inner West drops Jan 26 events

Print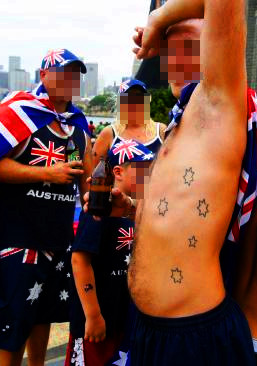 The Inner West Council has become the first in Sydney to drop Australia Day celebrations, calling it "the right thing to do".
Inner West councillors have supported a proposal to ditch the celebratory element of January 26, and will encourage residents to attend the Aboriginal Yabun festival held that day instead.
"It's a small but respectful act of recognition. The right thing to do," Mayor Darcy Byrne wrote on Facebook this week.
"Attitudes towards 26 January are changing in the community.
"For Aboriginal people, the date represents the beginning of colonisation, dispossession, the removal of children and deliberate destruction of language and culture.
"A growing number of Australians want that to be respectfully acknowledged."
He said the council voted to "change the nature of the day to one of commemoration not celebration".
The city will still hold a citizenship ceremony on January 26, but has moved the citizen of the year awards and a summer festival to different dates.
NSW premier Gladys Berejiklian earlier this year said she was proud of celebrating Australia Day on January 26.
"I'm proud of Australia Day, I'm proud of celebrating it on January 26 with all of our citizens together," she said in January.
"I feel that that is the day that all Australians know."
Reconciliation NSW says it supports the Inner West Council's proposal.