Ice climbs corporate ladder

Print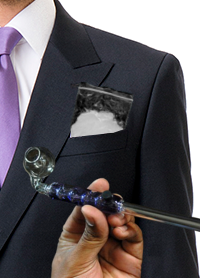 Australian businesses leaders have warned that ice addiction is growing among young professionals.
Business group CEO Tasmania says most believe ice addicts are disaffected, unemployed, young people.
They say that use of crystal methamphetamine is finding its way into cubicles and copy rooms at the high end of town.
CEO Tasmania managing director Polly Venning said in an interview with the ABC this week that ice is becoming the drug of choice for many affluent young people.
"Quite a few of our CEOs are spending extraordinary amounts of money on drug rehabilitation for their employees, so they're taking this very, very seriously, they're looking at education programs, in-house," she said.
Some employers have had to use the abandonment clause in contracts to sack workers who do not turn up for days at a time.
"As soon as we opened up the debate people started coming forward to us and saying; 'You know what, we've had the same problem, we've had to let people go'," Ms Venning said.
"They either haven't turned up for work and we've let them go on abandonment or they've come into work and they've smashed up the workplace.
"They've threatened other people and it turns out, in each case, to have been what some people consider a recreational drug.
"I know of one CEO in particular who actually broke into a young woman's house, he was so concerned, and she was just on the couch completely out of it and had been for three days."
Ms Venning said a Senate inquiry was not urgent enough, and the Federal Government should take immediate action.
"We must look to other states and, dare I say, other countries to see how they've handled either this situation or other situations and we have to cherry pick what it is that they've done very, very well and we need to act on this very quickly," she said.
"Round table discussions are something that you do when you have the leisure of time and this is what I'm trying to get through to people; we do not have the leisure of time anymore."