HECS extension leads to private training "rort"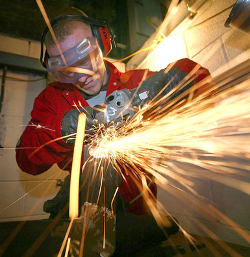 Reports this week accuse private training colleges of profiteering to the tune of $3 billion - at public expense.
The training industry has allegedly tripled tuition fees in the last three years, lumping taxpayers with a $3 billion bill for student loans that continues to grow.
Industry spokespeople cannot justify the apparent price rise, leading to call for the Turnbull government to regulate tuition fees and prevent rorting.
New figures suggest the average tuition fee for an IT diploma have gone from $2779 in 2011 to $18,735 last year.
For a diploma of business management, colleges were charging students an average of $4623 in 2011, but $15,493 now.
Business courses such as dip­lomas in hair salon management and training for "fitness business professionals" accounted for half the $1.7 billion in student loans for vocational courses last year.
Across the board, reports say average tuition fees for a vocational training diploma have gone from $4814 to $12,308 in three years.
The Australian Council for Private Education and Training (ACPET), a lobby for private colleges, says the price rises are "impossible to defend".
ACPET chief executive Rod Camm told News Corp reporters this week that "those sorts of price rises are unprecedented and there is an ­element of profiteering".
"The government can't just have a hands-off approach with price - it needs to help regulate that part of the market because this is not a pure market. I'd be a fool to say; 'Everything's fine, let the market resolve it'."
There are rumours that the federal Education Department has advised the government against capping student loans for training course at $10,000, arguing such a cap would reduce public debt but could see students forced to pay a "gap fee" to cover costs.
Vocational Education and Skills Minister Luke Hartsuyker has warned that "harsher measures" may be required if upcoming legislation fails to fix the rampant rorting .
"We have shown we will act, and we will continue to act, where providers are set on exploiting students and taxpayers,'' he said.
"Providers have been warned that further abuses are going to result in harsher measures."
He would not comment on the reported plan for a limit on tuition fees or loan amounts.
The Australian Education Union has used the reports as a platform to call on the Government to stop the privatisation of training and lock in funding for government-run TAFE colleges.
AEU federal TAFE secretary Pat Forward has told News Corp that government TAFE colleges lost a quarter of their funding in the last decade.
She said "explosive growth" in VET Fee-Help debt pushed up profits for private colleges, while creating a "huge liability for taxpayers".
The House of Representatives will soon debate the merits of new government legislation to crack down on fraud and student exploitation.
The government has proposed laws to stop colleges from charging full fees upfront, as well as requiring them to give students a two-day cooling off period and get parental permission if under-18s are seeking a student loan.