Heads roll over risky miss

Print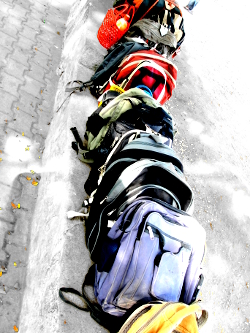 Two senior Queensland Department of Education officers have been sacked in the wake of an IT bungle that saw almost 1,000 cases of possible child abuse not reported to police.
Education department director-general Jim Watterson said an assistant director-general and an executive director had been dismissed for their roles in relation to the OneSchool failure.
Another departmental officer was issued a show cause notice.
They were sacked following an investigation that found the testing of the reporting scheme was inadequate and failed to spot a crucial coding error.
"The report found that processes, governance, and organisational factors contributed to the failure," Mr Watterson said.
"I am firmly committed to ensuring the safety and welfare of all students under the department's care continues to be my highest priority.
"Accordingly, the gravity of these system failures has necessitated an unequivocally strong response from the department."
The contracts of contractors responsible for coding and testing the system have been terminated.
Mr Watterson said a range of efforts are being made in response to the disturbing flaw.
Ten of the review's 21 recommendations have been implemented already, such as increased manual and automated checking of student protection reports, and a system to track emails to confirm police and child safety officials actually receive them.
The State Government says it will implement all of the recommendations from the investigation.