Greens attack chaplain scheme

Print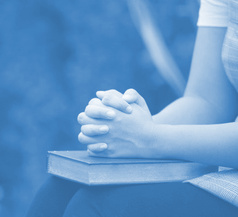 The Greens say there is evidence that school chaplains are pushing religion on students.
Greens senator Sarah Hanson-Young asked Education Minister Simon Birmingham about the chaplaincy program in Senate Estimates this week.
She referred to a Monash University report that looked at chaplaincy services provided by Melbourne's Access Ministries.
It included an allegation that a school chaplain told an anorexic student she was "hungering for the word of God".
"This university professor says that she was, quote; 'Speaking to a teacher and told that the chaplain at their school, when a student went to her to talk about an issue of anorexia, said she was hungering for the word of God'," Senator Hanson-Young said.
She also raised concerns about the chaplaincy provider Grace Communion International, which also supports so-called 'gay conversion therapy'.
"This is not really the type of program or ideas, as a parent, I'd like to see being promoted to my child," Senator Hanson-Young said.
"I assume I'm not the only person in room that has alarm bells ringing."
The Coalition extended the chaplaincy program with a $250 million funding allocation in this year's budget.
Over 3,000 schools are currently using the program to employ chaplains to provide pastoral care and support services.
Education Minister Simon Birmingham replied that chaplains are "not permitted to proselytise".
He acknowledged that the alleged comments to the anorexic student implied "a level of proselytising may have occurred", and said his department would seek to have the matter investigated.
The Federal Government has no oversight or regulation of the program. It is enforced by state and territory governments.
The National School Chaplaincy Association has accused the Greens of scaremongering, and said that complaints against chaplains are rare.