Gonski review shows money matters

Print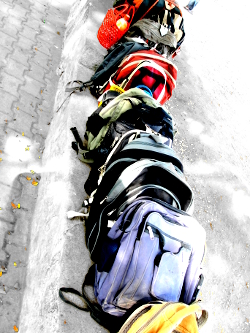 A new snapshot of Australia's education system shows the Gonski funding is working, although it may have increased teachers' workploads.
The Australian Education Union's (AEU) 2016 State Of Our Schools Survey has revealed that significant resources are now flowing into most states.
The survey of over 9,000 respondents shows 67 per cent of principals are now seeing Gonski funding at their schools, compared to 34 per cent in 2015.
The AEU says 27 per cent of the schools receiving Gonski funding in 2016 got more than $400,000.
The survey found Gonski money was being spent on:
Professional development to improve quality of teaching (53 per cent)
Additional student support staff (51 per cent)
Specialist Literacy and Numeracy Teachers and Coaches (40 per cent)
One-on-one support for students with learning difficulties (34 per cent)
Additional classroom teachers to cut class sizes (21 per cent)
AEU deputy federal president Maurie Mulheron says the money is having a direct impact for students, "in terms of additional literacy support, numeracy, one-on-one support for students with learning difficulties, additional speech pathology".
But the union is concerned about some inconsistencies in the way the funding is managed in different states.
"Each state has got some different challenges and that's why we're saying that we need the Prime Minister to show national leadership and push for the Gonski original plan to be implemented in full for all states and territories," he said.
Mr Mulheron said concentrated disadvantage at some schools in outer suburbs of capital cities and rural areas shows Gonski funding could be supplied more evenly.
The report was not all glowing, revealing serious problems in the system for teachers.
"We're hearing from principals that they're doing too much of the administrational, clerical, business side of things, which is taking them away from the important teaching and learning," Mr Mulheron said.
The report showed principals struggling to staff schools, leading to almost half of all maths and science classes not being taught by adequately qualified teachers.
NSW Secondary Principals' Council deputy president Chris Presland says it is difficult to keep staff when the funding model that pays them keeps changing.
"We've got some fantastic programs, which are effectively funded through the Gonski funding, we've got people employed that are doing some great work with our kids," he told the ABC.
"But, we can't commit them to long-term employment because we don't know what commitment the federal government is going to honour in terms of the future of funding.