FWC lets Murdoch scrap staff deal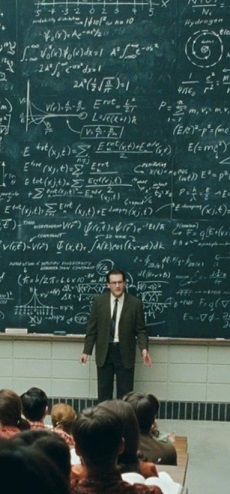 Education Minister Simon Birmingham says a new ruling giving more power to university managers is an opportunity for to modernise their staffing.
Senator Birmingham has "backed and welcomed" a Fair Work Commission (FWC) ruling this week that removes restrictions on how academics can be hired and fired.
The FWC's precedent-setting decision related to Murdoch University's request to terminate its existing enterprise agreement (EA) with staff, and will allow the university to reduce wages by 25 to 39 per cent, cut redundancy entitlements, remove academic workload regulation, eliminate employer provided paid parental leave and remove the current requirement to consult staff before implementing workplace changes.
The commission considered Murdoch's parlous finances, and effectively removes rights won by the National Tertiary Education Union (NTEU) decades ago.
Commentators say the decision could mean looming changes at three other institutions with similar deficits — Victoria University, Southern Cross University and Charles Darwin University.
NTEU WA secretary Gabe Godding said the decision was disappointing but not unexpected.
"NTEU's position has always been that Murdoch employees deserve fair and reasonable working conditions, consistent with those that apply elsewhere in the university sector," she said.
"This decision will not change our bargaining position which is to achieve an agreement that provides efficiency gains without eliminating key rights or entitlements."
The union criticised the $2.8 million Murdoch University spent on legal fees, bargaining, the case and other actions, given that it had used its $5 million operational deficit as part of the reasoning for its termination application.
But NTEU president Jeannie Rea said it would be very surprising "if there are any other universities contemplating going down Murdoch's path".
"They would have to be weighing the reputational costs of such a move," she said.
She said universities that do not protect academic roles would find it hard to attract quality staff.
But Senator Birmingham said reform should allow universities to more easily absorb his government's proposed 2.5 per cent cut in funding for teaching.
The government continues to claim that the tertiary sector can take the cost of funding cuts, but the universities insist they are struggling to find more savings.
The FWC ruling is expected to encourage universities to get more out of their academics by focusing on teaching rather than research.
Former University of New England vice-chancellor Jim Barber said the union was focusing too hard on academic's research rights, even though a considerable portion did no research at all.
"The slack was being picked up by an army of casual teachers who can't find tenured academic jobs," Dr Barber said.
"You get two classes of citizen — a very privileged older generation, tenured with a nice comfortable position, largely unaccountable, and a new generation, smart, bright PhDs who can't get tenured jobs, only hand-to-mouth teaching."