Experts search for sweetened studies

Print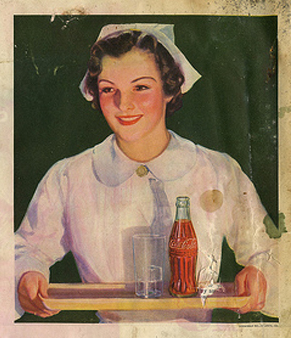 A new review has caught a glimpse of the food industry's influence on nutritional research.
Big food brands – makers of junk food in particular – have been criticised in the past for sponsoring studies that have conclusions favourable to the company.
But a new analysis of existing research says there is not enough evidence to assess the quantitative effect of industry sponsorship on the results and quality of nutrition research.
It did, however, find signs of bias in the authors' conclusions and interpretations of the studies.
Researchers from the University of Sydney's Charles Perkins Centre reviewed 775 reports in the medical literature, before narrowing their scope to 12 relevant reports published between 2003 and 2014.
Of the 12 reports that met the inclusion criteria, very few assessed the association of industry sponsorship with the actual numerical results or analyses of the nutrition studies.
Just two of the reports assessed the association of food industry sponsorship and the statistical significance of research results, and neither found an association.
Only one study found that research sponsored by the food industry came up with significantly smaller harmful effects related to soft drink consumption than those not sponsored by the food industry.
Eight of the 12 studies looked at the association of food industry sponsorship with authors' conclusions or interpretations of their studies.
These eight studies together suggest there is about a 31 per cent increase in the likelihood that industry sponsored studies would have a conclusion that favours the sponsor compared to non-industry sponsored studies.
"Conclusions do not always agree with results, but can be 'spun' to make readers' interpretations more favourable. This spin on conclusions has been identified as a tactic used in other industries and can influence how research is understood by the lay community," said lead researcher Professor Lisa Bero.
She said it is important to keep examining such links.
"The scrutiny of the funding practices of large transnational food companies has threatened the credibility of nutrition research and researchers.
"However, without empirical work examining the association of industry sponsorship with the results of nutrition research, researchers, policymakers and the public have no way of quantifying and understanding the extent of industry influence on the data.
"We need more rigorous empirical investigation of the effects of sponsorship on the full research cycle and the differences in study results – from asking the questions, to conducting the studies, to publishing the full and accurate results," Prof Bero said.