Detention torture response rising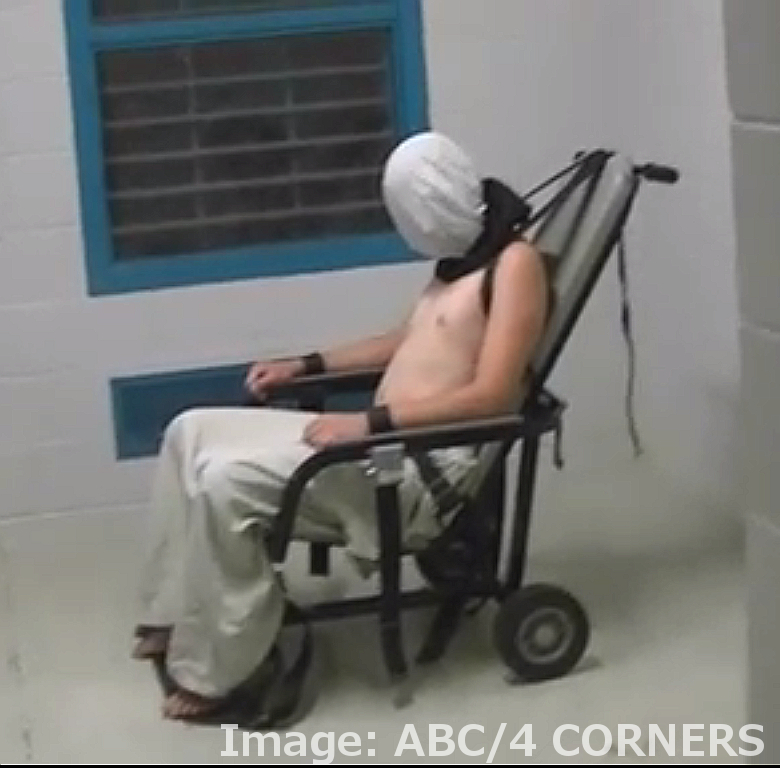 UPDATE - Northern Territory chief minister Adam Giles has removed the corrections portfolio from former minister John Elferink.
ORIGINAL - The nation has been shocked by the overnight revelation of disgusting practices at remote youth detention centres.
Every Australian must watch this episode of 4 Corners.
The Prime Minister called a royal commission a matter of hours after the airing on ABC.
Malcolm Turnbull said he was "shocked and appalled" at the sight of children and teenagers being violently abused, tackled, stripped, confined for 23 hours at a time for weeks on end, and even tear-gassed.
The show also exposed a level of deception in NT corrections, including evidence that key people had been aware of the highly disturbing treatment and conditions for a number of years.
The Prime Minister spoke to Human Rights Commission President Gillian Triggs, NT Chief Minister Adam Giles, Indigenous Affairs Minister Nigel Scullion and Attorney-General George Brandis before announcing the inquiry.
"Like all Australians, we are shocked by the report, by that evidence that was shown on 4 Corners last night. Deeply shocked. We have moved swiftly to get to the bottom of it," Mr Turnbull told ABC radio.
"We need to get all the facts out as swiftly as we can. We need to expose the cultural problems, the administrative problems that allowed this type of mistreatment to occur.
"We want to know how this came about, we want to know what lessons can be learnt from it. We want to know why there were inquiries into this centre which did not turn up the evidence and the information that we saw on Four Corners last night. This is a shocking state of affairs and we will move quickly to establish what happened."
Human rights groups and Labor have been quick to back the royal commission, though the Opposition wants it expanded to address systemic issues in the justice system, far beyond the one prison in question.
The royal commission's terms of reference will be drawn up jointly with the NT government.
NT Chief Minister Giles said he was "shocked and disgusted", but denied the NT government had any prior knowledge of the abuse.
Labor's shadow assistant minister for Indigenous affairs Pat Dodson, who served as a commissioner on the Royal Commission into Aboriginal Deaths in Custody in 2001 (since which, Indigenous incarceration rates have doubled), wants NT Attorney-General and Corrections Minister John Elferink to be suspended immediately.
"These kids have been subject to this torture and this treatment since 2010 basically and some of them repeatedly and you can't allow the people who have been in charge of this, who don't seem to have known what was going on, to remain in charge," Senator Dodson said.
"I would have thought that's an irresponsible attitude to take to this," he said of the NT Government's response.
"If you're gonna talk tough on crime, if you're gonna beat up kids, then you want to know what the people you've endorsed to do the bullying are actually conducting. I don't find that a plausible answer at all."