Creative cause championed ahead of latest review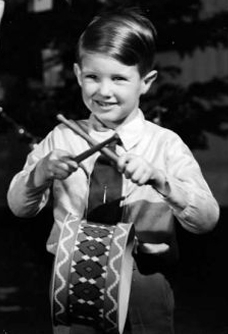 Education professionals are renewing the call for creativity to be valued the same as more traditional academic skills.
It is a perennial problem – drama, music and other creative pursuits are never valued the same as literacy, numeracy or scientific knowledge.
Just a few months after a Federal Government-commissioned report recommended a re-jig of Australia's school curriculum focus, teachers say the more abstract elements should be just as important for developing young minds.
Staff at some schools worry that if they stop fostering creative and critical thinking skills, students will be less adaptable when they enter the workforce.
"I'm not saying let's get rid of the basics, definitely not... [but] no longer is it good enough for our kids to be able to just to know the times table," Principal Georgia Constanti from Sydney's Nicholson Street Public School said in a recent interview for the ABC.
"We definitely need kids to be literate and numerate, but then what they going to do with that knowledge?"
"Creativity, problem solving and developing our imagination is just as important and it needs to happen alongside if we expect kids to solve the problems of the 21st century," says Robyn Ewing, a professor of teacher education and the arts at the University of Sydney
"We need to really see creativity as a core or basic skill along with all those other skills that are constantly tested."
Professor Ewing says the working life of kids in school today will not be the one job, one company style of previous generations, and creativity will be needed to move between the various sectors and roles.
"If they're not creative and they don't feel happy to take risks and have a go and fail with the idea that then they can go on to more, then they are not going to cope with the things that are going to be thrown at them," she said.
But the recent education review by Professor Kenneth Wiltshire and Dr Kevin Donnelly called for less of an emphasis on creativity in all subjects.
The expert panel of two said the core content of the arts curriculum, including music, visual arts, drama, dance and media arts, should be ­"reduced" for students from Prep to Year 2.
"In the first two or three years, there should be a focus on literacy and numeracy … and there's no reason the teacher can't make use of the arts curriculum to teach that," Prof Wiltshire said.
Queensland University of Technology professor in ­cre­ative industries Brad Haseman said the recommendations were "short-sighted".
"By turning the arts into merely 'a rich source of resource material' for the first years, the review dismisses their importance in early childhood education and decades of research," he told News Corp.
"To actually deny the significance of the arts is not only short-sighted but it's dangerous."
"There's plenty of evidence that children who are given early exposure in the arts and in music develop their thinking skills," added child and family psychologist John Irvine.