COVIDSafe failure detailed

Print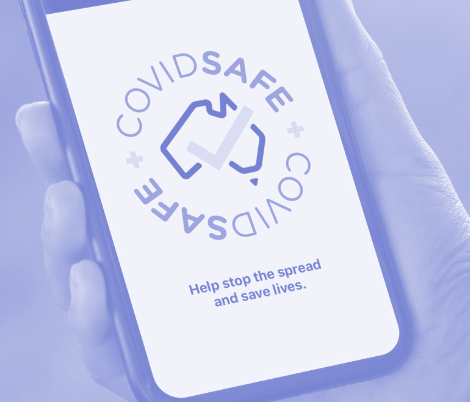 A damning COVIDSafe report shows the Federal Government ignored important input.
A previously secret report on the $8 million COVIDSafe app has been made public.
It was handed to Health Minister Greg Hunt in March this year, and carried a warning that contact tracers were finding the government's first technological solution to controlling outbreaks to be highly unhelpful.
The app provided little assistance to the health response, and the consulting company tasked with the review, Abt Associates, says the seven million Australians who downloaded the app should know about "the performance barriers that are limiting the effectiveness and efficiency of COVIDSafe".
No new close contacts were uncovered by the app in the Victorian and Queensland outbreaks, despite Prime Minister Scott Morrison describing it as the key to ending restrictions.
"The COVIDSafe app has strengthened Australia's contact tracing response to COVID-19, and it will continue to be an important addition to the suite of tools available to complement existing contact tracing processes going forward," the government's delayed report said.
However, insights from contact tracers in the report drew an alternative conclusion.
They said it served mostly to add about two hours to existing processes.
"Where [public health units] must be ready to rapidly surge their capacity and it is widely acknowledged that experienced contact tracers are at the core of a good system and cannot be easily outsourced or secured through short term training, inefficient use of contact tracers' time is a high cost for the system to bear," the report says.
"We believe it is crucial for all state and commonwealth stakeholders to explore options for enhancing COVIDSafe, particularly in regards to the seven million Australians that have downloaded the app, while recognising the real performance barriers that are limiting the effectiveness and efficiency of COVIDSafe."
Even after its failure was revealed, Health Minister Greg Hunt downplayed the criticism in parliament, claiming COVIDSafe was an important part of the government's response.
"As we know, any single case can lead to many others. So it has played an important role," Mr Hunt said.
Employment Minister Stuart Robert drove the app's creation in the early pandemic response.
He has not responded to questions about any government efforts to make the system less onerous for contact tracing staff since receiving the report.
He insists that the app is still being used by state authorities.
"There's no silver bullet in this. There's lots of different measures that states are using, and the COVIDSafe app is just one of them," he said.