Court hears Folbigg findings

Print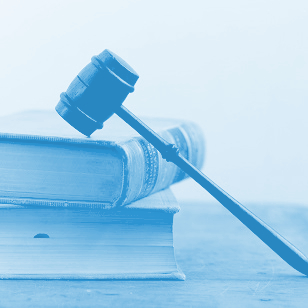 DNA experts have addressed a hearing into Kathleen Folbigg's convictions for killing her four children.
After a sustained push led in part by the scientific community, an inquiry is being held into the convictions against Ms Folbigg.
Some had suggested that a rare genetic condition could provide an alternative explanation for the deaths of Ms Folbigg's children.
Ms Folbigg carries a genetic mutation known as CALM2 G114R, as did her two daughters. The genetic variants were not discovered until nine years after she was convicted of killing her four children in 2003.
At the inquiry this week, counsel assisting Sophie Callan SC said this "may cause cardiac arrhythmias and sudden death of young children".
Prior to the probe, almost 100 eminent scientists signed a petition arguing that Ms Folbigg should be granted a pardon based on the significant scientific evidence of natural causes of death for her children.
At the inquiry, Ms Callan told the retired chief justice presiding over the inquiry that "experts divide" on whether this mutation "could have a role in their deaths".
"No expert is expected to tell your honour that the CALM G114R variant definitely caused the deaths of either Sarah or Laura Folbigg," Ms Callan said.
"Equally, no expert is expected to tell your honour that the CALM2 variant could not possibly cause their death."
Professors Mette Nyegaard and Michael Toft Overgaard - two of the authors of the scientific article that partially led to the inquiry - appeared together at the hearings this week.
"Would you say if it was 'likely' that the girls died by reason of the variant?" junior counsel assisting the inquiry, Julia Roy, asked the two Danish scientists.
"We think it is likely this mutation could have caused the death," Dr Overgaard said.
"It looks like a bad variant," Dr Nyegaard agreed.
The professors said their conclusion was based only on their research and the material they had been provided, and gave no weight to the fact that the two girls' brothers had also died.
A report is to be produced on whether there is any doubt surrounding Ms Folbigg's convictions next year, after a second round of witnesses give evidence in February.
Ms Folbigg was sentenced to 40 years in prison in 2003, and is currently not eligible for parole until 2028.