Council votes for MP ban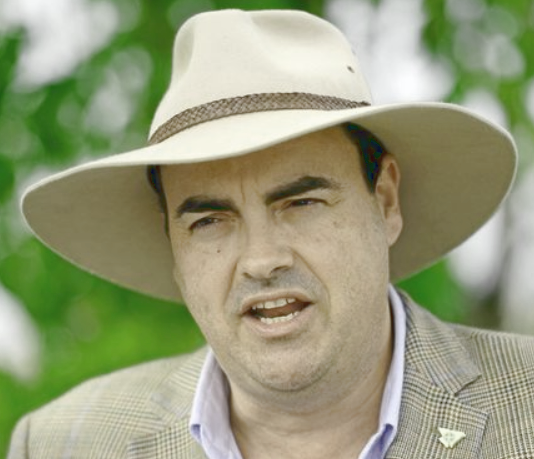 The Whitsunday Regional Council has passed a motion to ban MP Jason Costigan from visiting schools in the region.
Harassment allegations have been raised against the Member for Whitsunday, after LNP MP Jarrod Bleijie used parliamentary privilege to raise a list of complaints against the former Liberal member.
Mr Bleijie said his former colleague Mr Costigan had had acted highly inappropriately after staying with an elderly couple "on a remote farm interstate".
"He arrived late at 1:30 in the morning after phoning the couple around 10:00pm," Mr Bleijie said.
"The next morning, the hosts departed at around 7:00am, but from the discussion with him when he arrived they assumed he would leave early in the morning rather than linger.
"Just after midday their 18-year-old granddaughter arrived to collect some of her belongings following a short holiday after graduating from high school weeks before.
"When she arrived at the property she didn't know that he was there — she didn't know who he was or why he was in her grandparents' home."
Mr Bleijie said Mr Costigan followed the 18-year-old into the bedroom.
"He was half naked, having just had a shower," Mr Bleijie said.
"He closed the door behind her when they entered the room, he touched her on the back and stroked her hair.
"He told her she was pretty, he told her he liked young girls, he told her she should come to the Whitsundays to visit him and he would pay for her flights.
"She frantically gathered her belongings to get out as quickly as possible. In her rush, a piece of her underwear fell to the ground — he picked up the fallen underwear, he turned it over in his hands and told her he liked it.
"She grabbed her things and got out."
The Whitsunday council this week voted to write to Education Minister Grace Grace to have Mr Costigan banned from schools.
"Council resolves to write to the Education Minister to clarify if the Independent Member for Whitsunday Jason Costigan will still be allowed to attend schools in his electorate," the motion stated.
"And if so, what protocols or procedure are going to be implemented to protect students, teachers and principals who might not want him to attend."
Councillor Mike Brunker told he ABC that Mr Costigan should not be allowed to attend school functions or awards nights.
"I don't know what the protocols are for state members going into state school grounds," he said.
"I don't know if they're allowed to turn up at any time if they wish or they have to be invited.
"There's different awards nights that happen throughout the year.
"I just don't want [Mr] Costigan to be invited."