Childcare shift to stop dodgy swaps

Print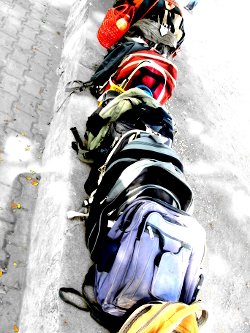 The Federal Government says it will take decisive action to stop dodgy family day care services exploiting "legislative loopholes", costing taxpayers millions.
Assistant Minister for Education Sussan Ley has announced the Government's new plan to change Commonwealth Family Assistance Law to take tougher stance on child care payment compliance.
She said the changes were necessary as existing laws had failed to keep pace with the rapid growth of the family day care sector, which had almost doubled in size since 2012.
Ms Ley said a classic example was "child-swapping", where home-based educators can currently care for each other's children in order to deliberately claim Commonwealth child care payments for their own children.
"There is no doubt many family day care services are in it for the right reasons – namely the high-quality education and care of our children," Ms Ley said.
"However, our current child care payment crackdown has made it increasingly clear that family day care's rapid growth has also attracted unscrupulous operators trying to cash-in.
"We have specific examples of family day care services claiming millions of dollars in taxpayer-funded child care payments and yet up to a third of these services' income comes directly from their educators swapping their own children. You can't tell me that's not an abuse of the rules.
Family day care differs from most other types of child care as it involves a coordination service managing a network of home-based educators caring for children.
This has led to issues with the policing of current child care payment laws, which were developed prior to the sector's rapid growth in size and geographic spread, with a growing number of services now managing hundreds of home-based educators across multiple states after just a couple of years in business.
"That's why, in addition to increased compliance, we need stronger rules that recognise the unique child care model family day care provides, but also ensure we protect parents, taxpayers and the sector as a whole and weed out those dodgy services doing the wrong thing," Ms Ley said.
Other proposed changes to Commonwealth Family Assistance Law included:
Improving transparency in payment claims made by family day care services by ensuring sessions of care being claimed are clearly attributed to the individual educator delivering them.
Ensuring the Commonwealth has the power to enforce sanctions and approval conditions already imposed on services by state and territory regulations.
Preventing family day care services from operating across multiple states and territories without the relevant approvals and compliance checks in each state and territory.
Ms Ley said the Government intended to introduce the changes via a legislative instrument, expected to be tabled in Parliament this week.