Cheating reaches riot level

Print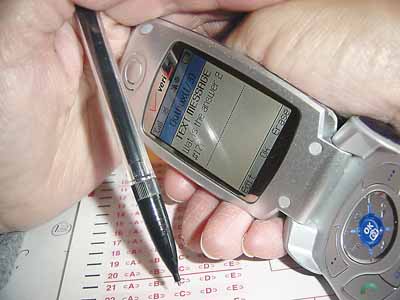 Cheating may be cause for alarm for many high-school teachers and students, but it has lead to a riot in China for a surprising reason.
Exam invigilators were forced to barricade themselves in offices to shelter from a hail of rocks, chairs and insults from students and parents, upset that they were stopped from cheating. Nefarious exam practices are reportedly so endemic in China, that students feel disadvantaged by not being allowed to cheat.
The small city (by Chinese standards) of Zhongxiang in Hubei province has historically performed excellently in China's notoriously difficult "gaokao" university entrance exams. The city was caught out in 2012 when Education Department investigators found 99 copies of an identical paper handed in for one subject.
For this year's exam 54 external invigilators were drafted in to keep a close eye on students - including full body searches for messaging devices, of which they found many. Some students had even gone so far as to book out hotel rooms across the road from the school where their friends and family could assist in devious behaviour.
The crackdown lead to outrage during and at the end of exams, with a mob forming comprised of students and anxious parents. Reports say invigilators were trapped in a set of school offices, as groups of students pelted the windows with rocks. Outside, an angry mob of more than 2,000 people had gathered to vent its rage, smashing cars and chanting: "We want fairness. There is no fairness if you do not let us cheat."
One invigilator named Li Yong was punched in the face by an angry father, who said "I hoped my son would do well in the exams. This supervisor affected his performance, so I was angry," while explaining himself to the police.