Catholic teachers vote down deal

Print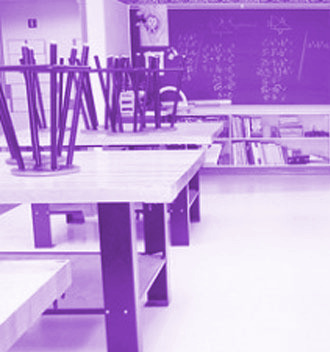 Catholic school teachers in the ACT and NSW have rejected a proposed new employment agreement.
Union members voted overwhelmingly against the deal amid fierce tensions between the independent schools system's staff and their employers.
More than 87 per cent of staff in 11 Catholic dioceses across New South Wales and the ACT rejected the agreement.
The vote of condemnation followed two half-day strikes held late November and early December.
"This is a very solid result and we hope that Catholic employers are listening to the voice of their employees," Independent Education Union (IEU) NSW/ACT secretary John Quessy told Fairfax.
A major sticking point is that the union and the Catholic Commission for Employment Relations' cannot settle on arbitration rights.
The IEU wants the ability to call on the Fair Work Commission to settle disputes, but the employer representative body only wants the umpire to get involved when both parties agree to the intervention.
The rejected ballot means a planned pay rise of 2.5 per cent for Canberra's Catholic school teachers will be pushed back to 2018.
A number of New South Wales dioceses say they will process back pay by the end of the month, despite the ballot failing.
The Catholic Commission for Employment Relations says it will hold more meetings with the Independent Education Union to find a resolution.
"Staff have been persuaded by the IEU's campaign about the disputes clause and associated issues around workload and we'll continue the negotiations with the benefit of that information," the commission's executive director Tony Farley said.
Canberra's Catholic Education Office says a pay increase backdated to January 1 this year will be processed "as soon as possible in the new year", according to a letter from director Ross Fox said.
"We will continue, through our bargaining representative CCER, to negotiate with the union to reach an agreement as soon as possible, so we can also give you the other benefits of a new agreement, including accelerated salary progression for teachers," he said.
"Given the holiday season is almost upon us, these discussions will run into the early part of 2018."