Calls for clarity on gold-plated plan

Print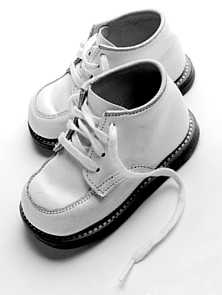 The Productivity Commission is questioning the benefits of the proposed paid parental leave scheme, recommending the Federal Government use the funding for to support more childcare.
A draft report from the Commission's ongoing review says some of the funding for the PPL scheme would be better spent on rebates or subsidies for childcare, rather than simply handing money to new mothers.
It has also been revealed that media mogul Rupert Murdoch may have been the first person to hear details of the PPL scheme, when Tony Abbott filled him in back in 2010.
As it stands, the scheme would pay parents either six months or 26 weeks of leave, based on their full-time salary plus superannuation, up to a maximum payment of $50,000.
Prime Minister Tony Abbott and Treasurer Joe Hockey have kept up the Government's commitment to the scheme, though there have been signs of discontent with the plan from within the Coalition's ranks.
This unrest may be compounded by the latest Productivity Commission report into the idea, which labelled its benefits as "unclear".
"The commission considers that it is unclear that the proposed changes to the paid parental leave scheme—which is more generous than the existing scheme and that recommended in the commission's 2009 report on paid parental leave—would bring significant additional benefits to the broader community beyond those occurring under the existing scheme," said the commission's report.
"There may be a case, therefore, for diverting some funding from the proposed new scheme to another area of government funding, such as ECEC (early childhood education and care), where more significant family benefits are likely."
"Such a move could add up to a further $1.5 billion per year to Australian Government assistance for ECEC," it wrote.
Some experts say paid parental leave is a form of childcare, and that any moves to reduce the length of time parents can access paid parental leave could drive up the cost of childcare.
In its wider view of the child care industry, the Productivity Commission report recommended government support for childcare be streamlined into a single, per-child payment paid directly to child care providers.
The lump figure would be means-tested, covering up to 100 hours of childcare a fortnight in cases where at least one parent works or studies.
The Productivity Commission suggests families who employ nannies should be able to access the childcare subsidy, and working visas for au pairs and other assistants should be extended to run for 12 months instead of six.
The commission says it hopes that with the recommendations in place, up to 47,000 more mothers will be prompted to return to work, increasing the number childcare hours used each week while reducing the fees paid by parents.