Brain pills put to test

Print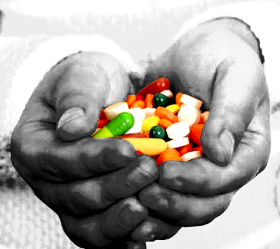 Australian researchers are looking at the benefits and dangers of 'study drugs'.
Students today are using all sorts of substances to help them get ahead.
Using an online survey, the National Drug Research Institute is gathering information on the habits of university and TAFE students in WA.
Experts say that some study drugs, especially those available with a prescription, are effective when used as intended, but could have unknown consequences for students that use them off the books.
Prescription pharmaceuticals are making their way into study halls across Asia and the US, but little is known about their popularity here.
There are reports of substances ranging from herbal remedies through to illegal drugs being used in Australia, and the authorities warn they can carry serious legal and health implications.
Lead researcher Simon Lenton says it is vital to understand how and why people use study drugs.
"There's been a couple of projects done in the eastern states which we've found [usage] rates... around 4 to 8 per cent but in the US they've found much higher rates of use and we really don't know what's happening," he told the ABC.
"Some of these medications can have adverse effects if taken over long periods of time or not under prescription or monitoring by a doctor," he said.
"And what's in the tablet might not be what's on the box."
Professor Lenton said the drugs may not work for many.
"There's sort of anecdotal reports of people doing all-nighters thinking that they're getting ready for their exam or whatever and then actually going into the exam and not performing very well at all," he said.
"We don't know how effective they are, we really want to find out the extent to which students are using these drugs and also to find out what their attitudes are to the use of these drugs as well."
The anonymous and confidential survey, which can be accessed here, also requires input from students who do not use study drugs.