Big wigs to keep fee chat going

Print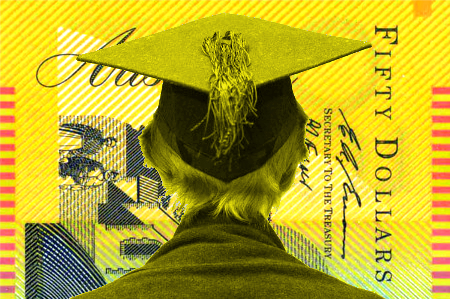 Australia's elite universities want to keep up discussions about higher education funding, depsite the failure of the Federal Government's bill this week.
The Group of Eight (Go8) wants the government to set up an independent review panel to look at alternative proposals for ­reform.
The alternatives were raised amid Education Minster Christopher Pyne's fight to gain Senate support for deregulation legislation.
Pyne will have his third go at passing the bill in July.
Go8 chief executive Vicki Thomson has told News Corp reporters that there are plenty of good ideas for higher education changes, but they should be progressed by an independent panel that includes student representatives such as the National Union of Students.
She says the fee deregulation path had polarised politicians, and it is time for some new voices.
"Time is of the essence. We need to have a tightly focused discussion of what the alternatives are and ascertain whether they are palatable to the government, the opposition and the crossbenchers and are of benefit to the sector and students," Ms Thomson told The Australian.
The government continues to test alternative proopsal with the Senate crossbenchers, to see if there would be more support for a different plan.
One such proposal is to moderate deregulated fees by levying a progressive tax on high fees.
Reports say the Federal Government has met with independent senator David Leyonhjelm to addressing his concerns about a blowout in bad debt if fees are deregulated.
It proposed making a "modest" amount of a university's funding dependent on the level of HECS loan repayments by graduates.
At the same time, research by economic analysts at that LH Martin Institute shows universities increasingly have to dip into their own pockets to prop up research spending.
Researcher Frank Larkins - former deputy vice-chancellor at the University of Melbourne – says the quality of teaching could be undermined by the diverted spending.
The report said research spending now ­accounts for 41 per cent of the higher education sector's operating spend in 2012.
That figure has increased from just 31 per cent in 2002.
Of the money spent on research, 47 per cent (about $4.5 billion) comes from areas such as international and domestic student fees, teaching subsidies and investment income. Just 37 per cent of funds came from the same source in 2002.
There is speculation that under fee deregulation and reduced federal funding, fees could be driven up by this need to cross-subsidise research.
Meanwhile, the Australian Law Students' Association (ALSA) says the Senate was right to block the Federal Government's Higher Education and Research Amendment Bill, as it could have prevented poorer students from gaining a law degree.
The group says it is not in the nation's interest to "marginalise or disenfranchise students from a variety of socio-economic backgrounds from accessing legal tertiary education".