Big school cuts outlined

Print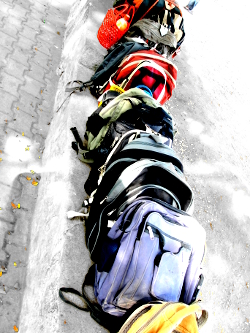 Over half a billion dollars has been cut from public schools over the next three years.
The Morrison Government's 2022-2023 Federal Budget has cut funding for public schools by $559 million over the next three years, while increasing funding for private schools by $2.6 billion over the forward estimates.
The cuts to public schools' funding will total $139 million in 2022-23, $193.9 million in 2023-24 and $226.9 million in 2024-25.
Additionally, there is no funding allocated for capital works in public schools in this year's Federal Budget either.
Meanwhile, the government has announced increases to private schools' funding totalling $616.8 million in 2022-23, $690 million in 2023-24, $715.6 million in 2024-25 and $537.1 million in 2025-26.
"This is a devastating reduction in funding for public schools at a time when schools are dealing with the deep impact of the COVID pandemic and escalating inequality for students across the nation," says Correna Haythorpe, Australian Education Union Federal President.
"This savage cut to public schools was hidden in the detail. PM Morrison hoped principals, teachers, support staff and parents wouldn't notice. They will.
"Treasurer Josh Frydenberg boasts about delivering "record funding" for schools but does not make the distinction that they are delivering record funding for private schools at the expense of public schools every year.
"It is public schools that are witnessing booming enrolment growth and have the greatest need for capital spending on new buildings and state of the art facilities. It is public schools that need additional funding for more teachers, support staff, smaller class sizes and learning programs for students.
"We urgently need the next Federal Government to address the deep inequality in public school funding, remove the 20 per cent cap on federal funding, guarantee a minimum of at least 100 per cent of the Schooling Resource Standard and establish a capital works fund."