Big NSW school plan continues

Print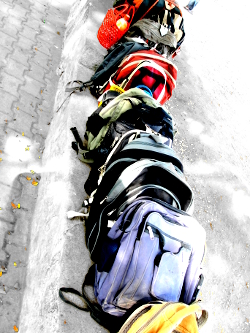 The NSW Government has given an update on its $6 billion plan for school upgrades.
The program includes six new and 11 renovated or upgraded schools, intended to ease the burden on overcrowded schools.
"We're talking about a $6 billion spend over the next four years — bigger than we've ever seen in NSW," Education Minister Rob Stokes said.
"It provides a pipeline of new schools and upgrades right across NSW and it's calibrated to where we know the growth is going to occur.
"These 17 projects … will add around 9,000 places for students across NSW and provide more than 400 new permanent classrooms."
The four-year school infrastructure plan covers 2,000 new classrooms to create places for an additional 43,500 students across the state.
Education policy expert Blaise Joseph described the plan as "a very small step towards solving the long-term problem".
"There's going to be a massive increase in students going into public schools in NSW, especially in Sydney, and the problem needs to be solved soon otherwise there's going to be lots of kids who can't find schools," Mr Joseph, from the Centre for Independent Studies, told the ABC.
NSW Opposition spokesperson, Jihad Dib, said the Government was failing students.
"In 2016 the Minister promised that he would deliver 12 new schools a year, in 2018 they opened two," he said.
"I'd call that an abysmal failure.
"As kids return to school next week there will still be a record number of kids sitting in demountables — more than we've ever had before."