Big fund for young projects to bring broad reward

Print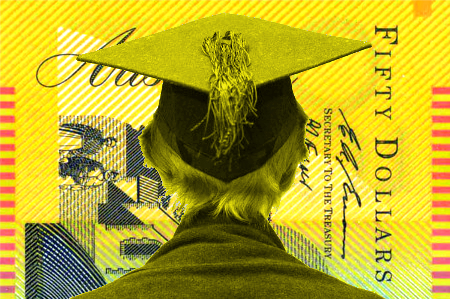 The Federal Government has poured almost $100 million into Australian research, giving $30 million for university infrastructure and $70 million for 200 new research projects.
The funding has been awarded by the Australian Research Council (ARC) under both its Linkage Infrastructure, Equipment and Facilities (LIEF) scheme and the Discovery Early Career Researcher Award (DECRA) scheme.
The LIEF funding will help with 66 different projects at universities nationwide.
Some of the major LIEF projects include:
Cutting edge geo-chemical infrastructure for Southern Cross University ($170 000).
An Unmanned Airborne System for environmental monitoring, disaster management and recording significant indigenous cultural sites at Charles Darwin University ($183 413).
New geophysical equipment for the University of Tasmania's studies in Antarctica, to further understand how Earth responds to changes in stress within the crust and upper mantle ($190 000).
A massive expansion free online access to Australasian legal history through digitisation and data aggregation ($410 000).
A three-dimensional dynamic testing facility, including blast and earthquake simulations, field robotics, automotive safety research, and flight/vehicle simulation at the University of Adelaide ($400 000).
Under the DECRA scheme, more than $70 million will be given to 200 new research projects undertaken by some of Australia's best early-career researchers.
Minister for Education, Christopher Pyne, said it was an important investment.
"If Australia is to keep up with the rest of the world, we must invest in our young researchers, to provide them with the resources to become internationally competitive."
Some of the successful projects that will be undertaken by the DECRA awardees include;
A look at how options for end-of-life care can be better tailored to patients' philosophies and desires
An effort to find new theoretical and practical ways to improve numeracy education for the school curriculum
A project using optical fibres to develop new types of microscopic, minimally invasive biomedical imaging devices, to provide 3D tissue images
Ways to improve the cyclone and earthquake resistance of emergency shelters, to develop novel, safer shelter systems at low cost
Investigation of how groundwater is replenished, to produce easily-applicable tools to predict replenishment after storm events and predictions of groundwater availability under future climate conditions
A full list of LIEF projects is available in PDF form here, and a full list of DECRA winners here.