ATAGI suggests Pfizer for kids

Print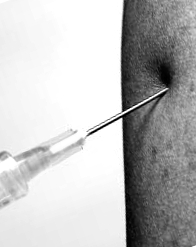 ATAGI is recommending vaccination against COVID-19 for all individuals from 12 years of age.
The Australian Technical Advisory Group on Immunisation (ATAGI) has extended its recommendation of a Pfizer COVID-19 vaccine from those aged 16 years and older down to 12.
ATAGI also says the use of Spikevax (Moderna) for adolescents will be finalised following the decision on provisional registration of the Moderna shot in this age group.
The Moderna vaccine is under consideration for provisional registration by TGA for 12 to 17 year olds with a decision anticipated by early September 2021.
Dr Nusrat Homaira - a paediatric respiratory epidemiologist and lecturer at The University of New South Wales (UNSW) - says young people need protection too.
"Children play an important role in transmission of respiratory infections including COVID-19," Dr Homaira says.
"Fortunately children remain at lower risk of developing severe COVID symptoms even with the emergence of delta strain but a there has been significant impact on their lives due to COVID from school closures.
"This important step by ATAGI of approving Pfizer COVID vaccine for children as young as 12 years age will help children go back to school safely, which plays an important role in the mental, cognitive and social well-being."
"As data on efficacy of the vaccine in children younger than 12 years of age become available, it will be important for Australia to extend COVID vaccines to younger children in order to have a safe exit plan out of this pandemic."
The experts say that school-based vaccination programs, which are already used for the vaccine against human papilloma virus (HPV), can be leveraged to reach high COVID vaccine coverage in children.
Additionally, clinicians and primary care providers can play an important role in improving uptake of COVID vaccine specifically for children who have underlying chronic conditions and need ongoing care.
The well-publicised, much-politicised Doherty Institute modelling of Australia's COVID future recommended some relaxation of restrictions when the percentage of 16 years and over fully vaccinated reaches 70 per cent and then 80 per cent.
However, recent modelling by other Australian groups, suggests that 80 per cent of the whole population fully vaccinated including children needs to be achieved before Australia can safely open up.