ANU outlines art cuts

Print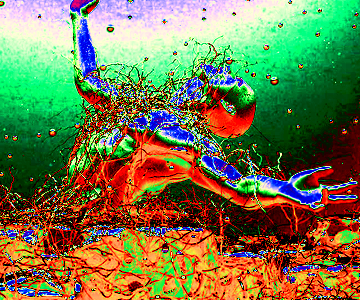 The ANU has proposed the axing of several School of Art courses.
The ANU is struggling with a funding shortfall exacerbated by the COVID-19 pandemic, and now says funding cuts to the School of Art will be necessary.
The cuts include courses in furniture-making, jewellery and objects.
The university says it is still committed to a studio-based art practise, but claims that the School of Art's model for delivery is no longer financially sustainable.
"Since 2014 the school has operated with an annual operating budget deficit of $2 million, after inclusion of a direct subsidy from the University of over $1 million per annum," it said in a statement.
"This subsidy recognises the cultural sector's important contribution to society and the costs of studio teaching."
The School of Art's recurrent operating deficit is close to $3.5 million.
"This is an unsustainable position for the school which must be addressed in light of continued uncertainty of student enrolments and revenue on account of COVID-19," the ANU said.
Head of the School of Art and Design, Professor Denise Ferris, says the cuts are expected, given the impact of the pandemic.
"We have hung on gamely," she said.
"Nevertheless, as you will have noticed across the country people [in the arts] are finding it really hard to hold on financially.
"That is repeated across institutions all across Australia at this point. That is not a good story for arts or design across Australia or the world.
"We get absolutely amazing teaching scores because of the quality of our teaching, but it's very hard to scale up."