ACT scrapping school discrimination

Print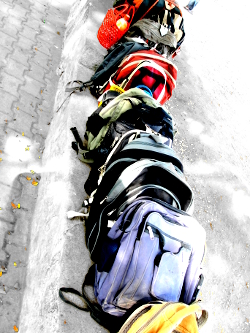 The ACT has proposed new laws to prevent discrimination against students and teachers based on their sexual identity.
It comes in the wake of national debate over potential changes to federal sexual discrimination laws.
Chief Minister Andrew Barr said the Government is working on a bill to "protect students and teachers" from discrimination on the basis of sexuality, gender identity, race, pregnancy or intersex characteristics.
"As a proud human rights jurisdiction, we must ensure the correct balance is struck between freedom to live free from discrimination, and freedom of religion," Mr Barr told the Legislative Assembly this week.
"It is possible to strike this balance, but we're not there yet.'
Mr Barr said it is disappointing that discrimination is "arguably still possible" under current laws.
The Government has also announced an "extensive audit" of all territory laws to seek any further gaps and loopholes.
"We will act because this community does not want discrimination on the basis of sexuality entrenched in our statute books," he said.
"Of course, many religious and independent schools do not discriminate, and in fact, actively fight discrimination in the interests of their students.
"But the fact remains that religious and independent schools retain the legal ability to exclude LGBTIQ students and employees simply because of who they are."