Abuse "epidemic" reported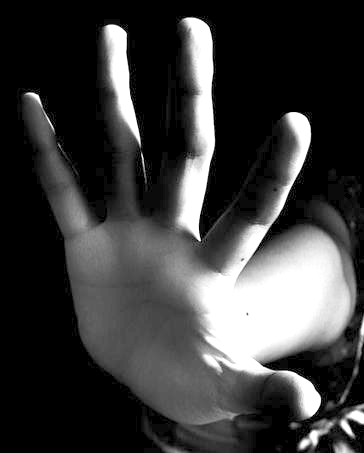 Experts have raised alarm about "an epidemic of child abuse and neglect" in Australia.
South Australia's Department for Child Protection has allowed University of South Australia child protection experts to access abuse notifications for the first time.
The researchers said the records showed the state is "facing an absolute crisis", but warned that the crisis could be occuring in all Australian jurisdictions.
In South Australia, one in four children under the age of 10 are being reported to child protection authorities.
Of those children, 90 per cent had multiple reports of "incredibly concerning" abuse and neglect.
"We are absolutely facing an epidemic of child abuse and neglect," Professor Fiona Arney said.
"To equate it to a health problem, the prevalence of child abuse and neglect when first our child protections systems were established was estimated to be only a few hundred families that were being neglected.
"We don't have a system that is equipped to meet the demand," she told the ABC.
The study was prompted by a statistic unearthed in the royal commission into child protection, completed in August 2016.
Retired judge Margaret Nyland found one in four children in South Australia had come to the attention of child protection authorities by the time they turned 10.
Professor Arney sought access to the state's child protection records to confirm whether this was the case, instructing her team to build a profile of families over an eight-year reporting period.
They looked at three specific groups — unborn children with child protection reports, families being reported repeatedly, and Aboriginal families.
They confirmed the one in four figure, but went on to find out that most kids in the system were repeatedly reported.
One family was reported 118 times over an eight-year period.
"Previously estimates would have been around 10 per cent of children being the subject of re-reports," she said.
"We've actually found that 90 per cent of those children are the subject of re-reports."
The study of Aboriginal families has not yet been released.
Professor Arney said too many reports were being closed without being pursued, as the child protection system simply does not have the capacity.
"If we are talking about one in four children, we don't have a system that is equipped to meet that demand," she said.
"It's a crisis, we are facing an absolute crisis.
"It's like having an emergency department where you only have one door, you've created a very small emergency department, and you have no other health services in the state."
She said many believed reports were made by hyper-vigilant professionals and community members, but the data shows a vast majority should be followed up.
"I've been a researcher in this field for 25 years, when I first was trained in research our explanation about reporting to child protection systems was that it was a needle in a haystack phenomenon and that there was over reporting … when in fact we found the reporting that is being made by notifiers in this state actually is about children who are incredibly vulnerable and have experienced repeated episodes of abuse and trauma," she said.
Professor Arney said the systemic child protection issues should be treated as a health crisis.
"That includes working out how we can reallocate resources to meet the extent of the need and how we can identify the earliest opportunities for intervening in family life," she said.
"At the moment we are waiting until the problem gets so bad that the only recourse we have is the statutory child protection system."