'No nepotism here', Premier says

Print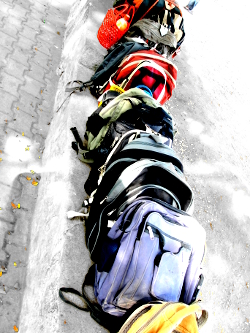 Queensland's LNP Opposition says the State Government has given extraordinary powers to a union that was key to its election victory.
The Queensland Government is allowing members of the Queensland Teachers Union (QTU) to veto application for their state school to become an Independent Public School.
The Opposition says it is a reward for election campaign support.
Documents obtained by media outlets under Right to Information laws showed the QTU sent 29 pages fo recommendations to the new Education Minister Kate Jones.
The documents show QTU general secretary Graham Moloney wrote in March this year: "I look forward to tomorrow's meeting - the first I hope of many in a mutually beneficial relationship".
A lot of the union's recommendations were in line with ALP election promises, such as abandoning performance-based fixed-term contracts for school leaders, and scrapping the Queensland Training Assets Management Authority.
The Authority was set up under the Newman LNP government to allow TAFE buildings to be leased to private providers.
The union wants the latest round of Independent Public School applications to be deferred.
The Education Minister has gone even further than that, giving union members the right to veto an application from their school.
"I am absolutely confident that the work I am doing with all teachers is to ensure that our students are getting access to the best possible education," Ms Jones said.
Opposition's Education spokesperson Tim Mander has told ABC reporters that it is simple political payback.
"The unions have incredible access and incredible influence with this government and we have to ask whether other stakeholder groups - principal associations, P&C associations - have the same access and the same influence," Mr Mander said.
The QTU was the leading contributor to the Queensland Council of Unions (QCU) in the most recent reporting from the Queensland Electoral Commission.
The QCU was behind a high-profile anti-privatisation campaign against the LNP government in the lead up to the election earlier this year.
The Palaszczuk government has granted QCU president John Battams a spot on the board of the Queensland Investment Corporation, QTU vice-president Sam Pidgeon has recently been appointed to the board of SEQWater.
Premier Annastacia Palaszczuk says there was no nepotism involved.
"There was an advertisement and people applied," she said.
"They weren't handpicked like the former LNP government, there was an application process."