"Inadequate" response to teacher attacks

Print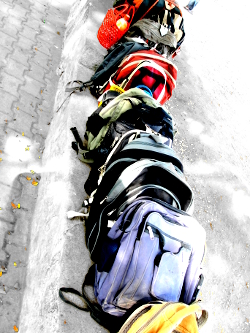 A safety inquiry has exposed serious flaws in how the ACT Education Directorate handled incidents of violence against teachers.
ACT Worksafe has completed an investigation focused on three incidents between February 2016 and February 2017.
In one case, a teacher was hospitalised after being kicked by a kindergarten student in class.
The same student was identified in multiple violent incidents throughout the year.
Another incident saw a staff member compensated after multiple injuries by a kindergarten student, which resulted in psychological damage.
A third incident examined by the watchdog involved a high school student with complex needs who abused, threatened and assaulted teachers, including throwing a computer monitor.
The Worksafe report alleges that the directorate failed to comply with its health and safety duty, and "inadequately" dealt with issues that were raised multiple times.
The ACT Government has committed an extra $2.4 million to enacting the report's recommendations.
"This enforceable undertaking has highlighted the seriousness of these issues," Work Safety commissioner Greg Jones said.
"I think the investment of $10 million [reflects] on how seriously the Education Directorate is taking this issue.
"It's important to note that the Education Directorate has been fully cooperative with the investigation."
Education Minister Yvette Berry agreed that more change is needed.
"We now have a nation-leading occupational violence management plan," Ms Berry said.
"There is more work to do, and the undertaking we have voluntarily agreed to with Work Health and Safety will help us to do even better."