Youths lead case for climate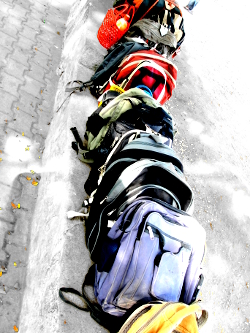 Young people say climate inaction is putting their lives at risk.
A class action has been launched on behalf of Australia's youth, seeking to stop the Australian Government approving an extension to Whitehaven's Vickery coal mine.
The legal action is part of a growing wave of climate litigation claims which argue not on the basis of environmental law, but on governments' duty of care to their people.
In this case, the class action asserts Federal Minister Sussan Ley has a common law duty of care for young people, and so cannot approve actions that will worsen environmental decline.
The class action argues that the mining and burning of coal will worsen climate change and harm younger generations.
It is being put forth on behalf of eight young Australians, who claim to represent every person in the world under the age of 18.
David Barnden from Equity Generation Lawyers, who is representing the students, says youths face risks "over and above regular people" because of their age.
"The law operates to protect vulnerable people by saying that people in power have a duty to protect them," Mr Barnden said.
"In this particular case, we say that the Environment Minister has a duty to protect vulnerable people.
"What this case does is say that the coal needs to stay in the ground and it can't be burnt.
"And the minister has the obligation to protect younger people and not approve the mine."
Mr Barnden says there is some precedent for this case, after a 2016 injunction stopped the then minister for immigration from moving a refugee because of his duty of care for her.
Environment Minister Sussan Ley is currently deciding whether to approve Whitehaven's proposed extension to the Vickery Coal Mine north of Gunnedah in NSW.
If it is approved, the extra coal from the mine extension will create about 100 million tonnes of CO2-equivalent greenhouse gasses - close to the amount created each year by all forms of domestic transport in Australia combined.
"If we win and if we can injunct the minister from making a decision to approve it, it could have huge ramifications for other new coal mines in Australia," Mr Barnden said.
"And it might mean the end of any new coal mine in Australia.
"We're playing to win."