Youth justice plans slammed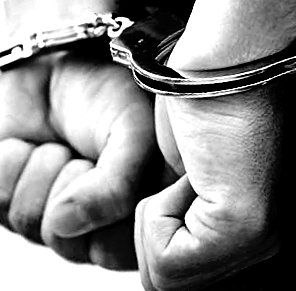 The Queensland Government's proposed youth justice overhaul has been labelled "racially prejudicial".
The proposed reforms have also been described as being at odds with the state's Path to Treaty and Closing the Gap commitments.
The state wants to make breach of bail an offence for children and expand the trial of GPS electronic monitoring devices to eligible 15-year-olds.
Advocates have submitted their objections to a parliamentary committee, warning that the reforms may be met with "extreme resistance" from detention workers.
The Queensland Aboriginal and Torres Strait Islander Child Protection Peak (QATSICPP) accused the government of a lack of consultation with First Nations leaders and expressed concern about the high rate of Aboriginal and Torres Strait Islander young people in contact with the youth justice system.
"This seems directly at odds with the Queensland government's intention to cultivate a new relationship with First Nations peoples as part of the Path to Treaty and its commitments to the National Agreement on Closing the Gap," its submission said.
Shane Duffy, the chief executive of the Aboriginal and Torres Strait Islander Legal Service, said "it is very difficult to reconcile" the Queensland Government's reforms with its Closing the Gap commitments to reduce the rate of First Nations children in detention.
The Anglican Church Southern Queensland submission said the bill had "racially prejudicial implications" and would undermine gains made in Queensland's reconciliation processes and dialogues.
Last year, a report released by the Justice Reform Initiative revealed that Aboriginal and Torres Strait Islander people were significantly overrepresented in Queensland's criminal justice system, making up 62.6 per cent of the youth detention population despite comprising just 4.6 per cent of the general population.
Several submissions were from victims of crime, including the newly formed Victims of Youth Crime Collective, which is calling for tougher measures from the government.
Premier Annastacia Palaszczuk has defended the proposed changes, saying "community safety is paramount".
The Queensland Human Rights Commission said there is "little evidence" the amendments would improve community safety in the immediate or longer term.
Police Minister Mark Ryan said when introducing the draft laws, the Human Rights Act would be overridden, which the Human Rights Commission said would set a "dangerous precedent" for future governments.
Hub Community Legal raised concerns about the practicalities of introducing breach of bail as an offence for young people and that it would further criminalise vulnerable children.
The Australian Workers' Union of Employees Queensland also submitted that the planned changes will likely see more pressure on an "already struggling" youth detention system, with more youth offenders on remand and therefore more demands on workers.