Wimmera shifts flag view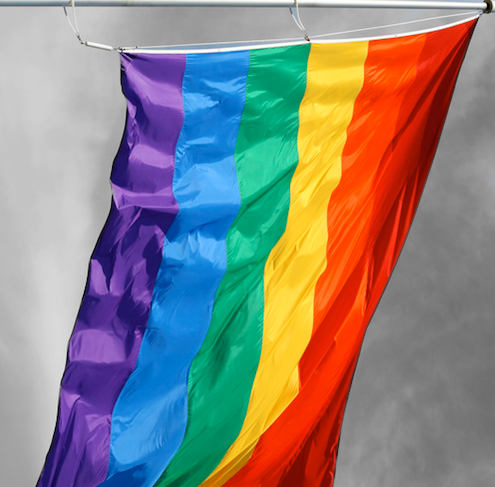 A Victorian town council has backflipped on its rejection of rainbow flags.
West Wimmera Shire Council will permit rainbow flags to fly from council poles in its five major towns.
The decision follows significant community backlash to recent comments made by the mayor after the council voted down a proposal to fly the flag for the International Day Against Homophobia, Biphobia and Transphobia (IDAHOBIT) on May 17.
After the vote two weeks ago, West Wimmera Shire Mayor Bruce Meyer said the matter of rights and recognition for the queer comunity were "moral judgements" that local government did not have to make.
"Council's role — we've got roads that need fixing, we've got other sorts of things that have to be done, which is the expectation of local government," he said.
"As far as making moral judgements, they are decided by law, by state and federal governments.
"And gay marriage has been legalised. There are lots of issues.
"You've got to equate this to — there are many people who want the Marriage Act changed so that 12-year-old girls can marry.
"There are a lot of people who don't want any age of consent, which would virtually legalise paedophilia.
"All these issues … are not the issues of local government."
Although three out of five councillors voted against flying the flag, they have now passed a resolution to erect community flagpoles in the region's five largest towns - Edenhope, Kaniva, Apsley, Goroke and Harrow - that can fly non-official flags provided by community groups. The council also voted to display the rainbow flag on council buildings, should the community flagpoles not be ready by IDAHoBIT.
The Mayor was the only one to vote against that motion.