State push to close school gap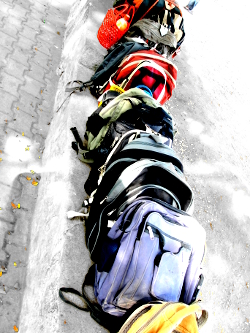 The states are pushing the federal government to close a public school funding gap.
Victoria and New South Wales have pledged to push the Albanese government - and its new federal education minister, Jason Clare - to lift federal contributions to close an investment shortfall.
Government funding for private schools has increased at almost five times the rate of public school funding in the past decade, and is on track to create a $74 billion shortfall in money for public schools this decade.
The current state-federal four-year schools funding agreement will expire at the end of next year. It pays public schools 20 per cent of the student resource standard (SRS) benchmark from the federal government and 75 per cent from the states, creating a gap of 5 per cent.
"I will be seeking a commitment from the federal government that they will lift their funding contribution to NSW public schools by 5 per cent," NSW education minister, Sarah Mitchell, has told reporters.
Victoria's education minister, James Merlino, has publicly stated he would "pursue" the 5 per cent gap with the federal government too.
"I've always said that I would prosecute this matter regardless of who is prime minister – and that's exactly what I'll do when the national school reform agreement negotiations commence this November," he said.
Before the recent federal election, Labor's then-education spokesperson Tanya Plibersek said an Albanese government would lift funding for state schools to ensure they are on a "pathway" to full funding (100 per cent of the SRS).
Analysis suggests closing the 5 per cent gap would cost about $2.5 billion a year.