School money seems low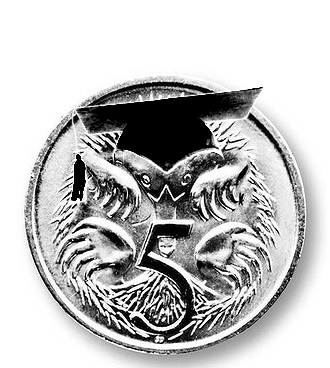 Public investment in Australia's public education system is below the OECD average.
The latest Organisation for Economic Co-operation and Development (OECD) Education at a Glance report shows public investment in state schools is well below average, with Australia ranked 19 out of 37 countries.
At the same time, the report shows Australia has the third-highest level of private expenditure on education. Australia spends over 2.6 times more than the OECD average, according to the Australian Education Union.
Among the key findings of the report is that Australia spends less per student in public education institutions than the US, UK, Canada and the EU.
Australia is behind only Columbia and Turkey in public investment as a percentage of total education educational expenditure in the OECD.
Australia came fourth-last in the OECD for vocational education spending per student, above the Russian Federation, Mexico, Lithuania and Turkey.
On average, Australia spends 36 per cent less per student in vocational education than its OECD peers.
However, Australia sees the highest return per public dollar invested in upper secondary education, taking in US$4.90 return per dollar invested for men (more than double the OECD average), and US$1.90 return per dollar invested for women.
The stats show that finishing high school in Australia means an additional US$252,000 in post-tax lifetime income for men and US$173,900 for women.
Australian Education Union (AEU) federal president Correna Haythorpe says the Federal Government must do more.
"The Education at a Glance report confirms what we know about the national economic and lifelong personal benefits of fully funding public education in terms of increased earnings for workers, increased tax revenues and lower social costs for governments," Ms Haythorpe said.
"The report also confirms that Australia continues to fall behind its OECD peers when it comes to investment into public education.
"This is a clear demonstration of the inequity in education funding in Australia. Under the Morrison Government, Australia currently languishes behind most other wealthy countries in terms of expenditure on public education, at a time when investment into education should be a crucial source of economic stimulus.
"A significant commonwealth investment into a public school capital works program is one of the most effective ways that the Morrison Government could provide substantial stimulus across a number of sectors.
"Additional funding to bring public schools up to 100 per cent of the Schooling Resource Standard is essential in providing additional teachers, support staff, and learning programs for students.
"Public education is the bedrock on which we can build Australia's economic recovery to secure a better future for all Australians.
"The Morrison Government must prioritise public education in the Federal Budget 20-21 to help lift Australia out of its post-COVID recession and ensure that every child has access to a high quality education," Ms Haythorpe said.