Chaplains backed in Budget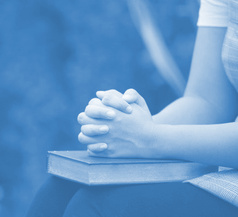 The National School Chaplaincy Program (NCSP) has emerged as a winner from this week's federal Budget.
The scheme that places mostly Christian chaplains in schools nationwide will receive $61.4 million per year for the next four years.
The scheme is frequently opposed on the grounds that chaplains are under-qualified to deal with vulnerable young people, or that it is not appropriate to have a religious worker in a public school.
When the budget measure was first mentioned in late August, Independent Senator for Tasmania Jacqui Lambie spoke against it.
"Chaplains do a good job," Senator Lambie wrote in an opinion piece for The Advertiser.
"But chaplains aren't trained psychologists, and our kids need help from mental health professionals."
She said there is a greater need for trained psychologists to support students, particularly in rural and regional areas, than there is for religious moralising.
Labor Senator Anne Urquhart agreed, saying; "It is very important that school students have easy access to psychological support and counselling at all times but particularly amid the upheaval caused by the COVID-19 pandemic".
"Many young people are experiencing huge anxiety about their own future as well as facing extra stresses at home as family incomes take a hit and the future looks uncertain."
She said chaplains are not a substitute for proper funding.
"The Liberals have been starving public schools of funding for years, which means Australian schoolkids are missing out on the support they deserve," she said.
The Federal Government and other proponents of the Howard-era NSCP frequently claim that chaplains are not in schools to proselytise or convert students.
However, when the scheme had its funding renewed in 2019, National Secular Lobby ambassador Jane Caro said there is evidence of exactly that.
Ms Caro said unqualified chaplains "simply drained public funds for no tangible benefit to students, with no regulatory oversight, and no professional evaluation."
"On two occasions the High Court ruled that funding of the NSCP to be unconstitutional – but the Federal Government ignored the rulings, twice, and 'directly funded' the States," she said.
"We have video evidence that fundamentalist organisations, which hire chaplains, see access to public schools as an opportunity give 'purpose and meaning' to children to 'have a relationship with Jesus'.
"This contravenes federal regulations to stop the tendency of chaplains to proselytise," Ms Caro said.