First listed on: 24 March 2021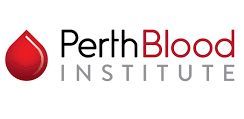 Clinical Trial Coordinator (Haematology)
Established in 2013, the Perth Blood Institute is one of the largest haematology research centres in Australia. The Perth Blood Institute is a not-for-profit research institute focused on delivering the highest possible standard of care for people diagnosed with blood disorders.
Due to continued growth of our clinical trial and research programs and expansion to a new site, we are seeking an experienced Clinical Trial Coordinator to join our clinical trial unit.
Key responsibilities:
As a trial coordinator, you will coordinate industry-sponsored clinical trials from start up to close out, including but not limited to: collection of essential documents, patient liaison, preparation of source document templates, patient recruitment, data collection and entry.
You will work closely with investigators, nurses, and other professionals to achieve high-quality research data and promote excellent outcomes for patients enrolled onto clinical trials.
Key activities include but are not limited to:
Attend investigator meetings (IM) and Site Initiation Visit (SIV) when appropriate.
Assist Start-up and HREC coordinator to prepare and submit clinical trial documents for HREC and governance review.
Prepare study materials including, but not limited to, the informed consent (PICF), case report forms (CRFs), Source documents, enrolment logs and drug/device accountability logs.
Establishes, organises and maintains study documents, including but not limited to, regulatory binders, study specific source documentation, trackers and other materials in adherence with study protocols.
Screen subjects for eligibility using protocol specific inclusion and exclusion criteria, documenting each potential participant's eligibility or exclusion.
Coordinate participant screening tests and procedures
Conduct study assessments and collect data as required by the protocol in line with relevant standard operating procedures and policies. Assure timely completion of eCRF and response to queries.
Maintain study timelines and report protocol deviations.
Maintain adequate inventory of study supplies.
Complete study documentation and maintain study files in accordance with sponsor requirements and PBI policies and procedures including, but not limited to, consent forms, source documentation and progress notes.
Assist the PI with scientific, safety and compliance reporting requirements in accordance with Sponsor, TGA, NHMRC and HREC policies and procedures.
Assist the PI in submission of accurate annual reports and timely close-out documents to HREC and applicable governing bodies.
Prepare study documents for archiving that will be maintained according to PBI policies and procedures for the contracted length of time.
Coordinate and facilitate monitoring and auditing visits.
The successful candidate may also have the opportunity to work with our team to assist in the preparation of protocols, ethics submissions and reports, research agreements and financial records related to clinical trials.

Skills/Experience Required:
You are tertiary qualified, preferably in a health-science related field and have experience in coordinating industry-sponsored pharmaceutical trials, and are well-versed with ICH-GCP and regulatory requirements for conducting clinical trials.
We are seeking expressions of interest for full-time positions. Flexible work arrangements and generous Salary Packaging benefits also apply. Applicants must be eligible to work in Australia.
Please visit www.pbi.org.au for more information about our organisation and our research.
To apply, please attach a cover letter addressing the above selection criteria and a CV. Please note that only short-listed candidates will be contacted. Applications close 9th April 2021. PBI reserves the right to close this advertisement prior to the application cut off date.
Closing Date:

09 Apr 2021
Location:

WA - Perth
Work Type:

Full Time
Category:

Clinical Trials/Testing
Research