First listed on: 16 October 2018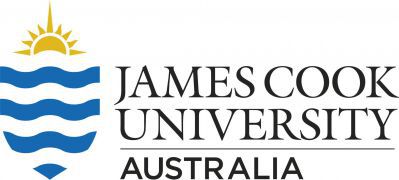 We now have a full time (36.25 hours) opportunity for a Senior ETL Developerto join our world-leading institution at James Cook University as a fixed term appointment to 31st December 2019 with the potential to extend. This position is based at the Townsville campus in picturesque North Queensland, where you can enjoy a tropical lifestyle whilst achieving your career goals.
What you will achieve
Working within a sector leading business intelligence team, you will be responsible for the fast, efficient and accurate ETL processes that supports University reporting. You will also get to liaise with the Technical Architect Data Warehouse, to build upon and maintain an agreed set of ETL design principles, as well as providing ongoing insights into relevant ETL technologies and industry trends in order to best support the University's long-term data warehouse vision.
Using your experience with relational databases you will design, implement and maintain efficient and timely data flows to uphold the integrity of JCU's enterprise data warehouse by providing in-house technical expertise and supportive ETL documentation. Our team members are curious and innovative which means they are able to bring a sense of creative vitality that is always celebrated. We are dedicated to asking better questions so we can make better decisions. Divergent thinking, exploration and collaboration are the building blocks in our DNA. We are Reporting and Analytics: No Stars, One Standard, Best Ideas and Mutual Accountability.
What you can bring
Having 3 to 5 years' experience working within relational databases you can write complex SQL queries and PL/SQL scripts derived from high-level business requirements. You will have proven experience in SQL Query Optimisation and thorough understanding of the complexities involved when loading and transforming large amounts of relational data, preferably within Oracledatabases.
You can also bring a strong understanding of concepts such as integrity constraints, parallel execution and indexing. Experience in Data Warehousing and tools such as Materialised Views and Query Rewrites, as well as Dimensional Modelling techniques such as Star Schemas and OLAP reporting combined with a basic understanding of UNIX scripting would be highly regarded.
You will have:
• Excellent interpersonal skills with the ability to work collaboratively with a diverse range of stakeholders,
• Well-developed organisational and time management skills with the ability to apply sound judgement and manage competing deadlines;
• Documented experience in working within agile Projects capturing business requirements, developing report content, dealing with iterations, agreeing and delivering final solutions;
• A high level of analytical and problem-solving capability and capacity for innovation in dealing with sometimes complex business requirements, analysis and/or processes.
• Proficiency in designing, developing and tuning complex SQL queries and PL/SQL scripts.
• Familiarity with designing, developing and tuning ETL workflows.
• Knowledge of working in relational databases like Oracle, SQL Server, etc.
• Experience with data modelling concepts, including Star and Snowflake schemas and OLAP.
• Strong written, oral, and interpersonal communication skills with the ability to communicate effectively and clearly with both technical and non-technical personnel.
Why JCU
Consistently ranked in the top 2% of universities worldwide, JCU is one of the world's leading institutions focusing on the tropics and offers a culturally diverse working environment with opportunities for professional and personal growth. JCU prides itself on being dedicated to teaching, learning and research that is not only of high quality, but also delivers practical benefits to the peoples and industries of the region.
We support our people through the provision of:
generous superannuation scheme with 17% employer contributions
professional and career development
five weeks' annual leave with attractive options for salary packaging
flexibility that supports work life balance
Apply now via Careers at JCU website
Applications close Monday 29th October at midnight
Closing Date:

29 Oct 2018
Location:

QLD - Townsville
Salary:

$91,877 - $105,505
Work Type:

Full Time
Category:

ICT/ELearning