First listed on: 24 November 2017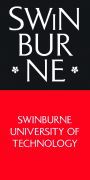 • Attractive salary plus generous staff benefits
• Be an active contributor to our 2020 Strategy
• Strategic thought leader
About Swinburne
Swinburne University of Technology has an ambitious goal of growth in research performance and impact, as set out in its 2020 Research and Innovation Strategy. We aim to differentiate ourselves as an innovative university focused on producing substantial research-driven innovation and business outcomes with impact in partnership with industry and community. Research excellence and impact are the foundations of this Strategy.
About the job
To deliver on this agenda and in collaboration with the Deputy Vice-Chancellor Research and Development (DVC R&D), we have created the role of Senior Advisor. In this influential and multifaceted role, you will have accountability for providing and ensuring strategic advice, project management and coordination, internal communications, briefings, reporting and analysis working directly with the DVC R&D and members of the Research Executive team. Through your knowledge and research, you will provide research, briefing and issues papers, written reports, speeches and other presentations relating to research management for both internal and external stakeholders and the Deputy Vice-Chancellor (Research).
About you
To be successful in the role, you will be an effective problem solver and negotiator, tactful communicator and adept at working in a complex environment. You will possess the ability to work independently and make sound strategic business decisions. Balancing this, you will need to become a trusted advisor to the University and work with others.
A full list of the selection criteria is available within the position description
Benefits
The diverse culture within Swinburne is a source of strength. We have an inclusive working environment with employees from a variety of backgrounds. We acknowledge that diversity in the university workforce increases the effectiveness of teams and our capacity for innovation. We welcome applications from Indigenous people, workers of all ages, people with disabilities, people who identify as LGBTIQ and those from culturally and linguistically diverse backgrounds.
We are proud to be recognised by the Workplace Gender Equality Agency as an Employer of Choice for Gender Equality 2015 and of key initiatives such as our Pride@Swinburne Strategic Action Plan and our Reconciliation Action Plan which are integral components of our 2025 vision to be world class university creating social and economic impact through science, technology and innovation.
As a Swinburne staff member you will have access to many benefits such as career development opportunities including 50% study reduction and staff and management development programs. You will receive up to 17% employer contributions (pension) and various discounts on annual Myki cards, private health insurance and movie tickets. We also recognise the need to support the work/life balance and flexible needs of our staff. As such a range of flexible working arrangements including paid maternity/partner leave, onsite childcare, working from home and part time options are available.
To find out more about the extensive benefits offered to Swinburne employees please visit:
http://www.swinburne.edu.au/about/jobs/why-work-at-swinburne/
How to apply
To start an application click on 'apply' at the bottom of this page and submit a resume, cover letter and response to the Key Selection Criteria, as listed in the Position Description.
Please do not email or send paper applications, all applications must be submitted online.
For further information about the position, please contact Dr Tania Bezzobs (Executive Director) on +61 3 9214 5268 or via tbezzobs@swin.edu.au.
If you are experiencing technical difficulties with your application, please contact the Recruitment team on +61 3 9214 8600 (option 2).
Position number: 31932
Applications close at 5pm on 15th December 2017
Closing Date:

15 Dec 2017
Location:

VIC
Work Type:

Full Time
Category:

Analysis/Curriculum/Examinations
Program Management
Project Management
Project Officer
Research