First listed on: 20 May 2022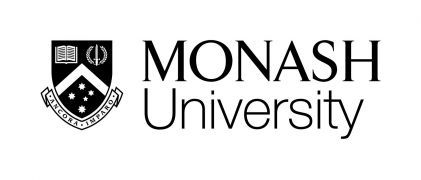 Job No.:
633561
Location: Clayton campus
Employment Type: Full-time
Duration: 2-year fixed-term appointment
Remuneration: $72,205 - $97,995 pa Level A / $103,153 - $122,495 pa Level B (plus 10% employer superannuation)
Our Teams
Kwan's Lab: Based in the Department of Neuroscience in the Alfred campus, our "Epilepsy and Personalised Medicine" group is conducts translational research that covers a broad spectrum of areas in relation to neurological diseases such as epilepsy - ranging from basic discovery to clinical trials and implementation. One of the major research areas is the use of machine learning to guide treatment selection for epilepsy. For more information about the work we do, please visit our website: www.monash.edu/medicine/ccs/neuroscience/research/kwan-group.
Monash Medical Artificial Intelligence Lab (MMAI) has strong collaboration networks and works with healthcare providers such as the Alfred Health, the Royal Melbourne Hospital, ACEMID and Eye Research Australia to conduct high-quality medical research. We believe AI + Medical will bring better healthcare into this world. Our mission is to deliver high-quality healthcare service through world-class research with industry partners and healthcare providers. We think delivering our research outcomes to the community is essential, and that is why we work closely with multiple medical service companies like Airdoc, Eyetelligence, NVIDIA, BUPA and Molemap to deploy the technology. For more information about the work we do, please visit our website: www.monash.edu/mmai-group.
The Opportunity
As the Research Fellow you will contribute towards the research effort of medical AI, data science/machine learning in medicine and bioinformatics. You will help to further our research goal to identify genetic, structural, metabolic and environmental factors which affect treatment outcomes in people with epilepsy and related neurological conditions, and promote the translation of research findings into clinical practice using personalized medicine to improve treatment outcomes for patients.
Our project aims to test a more personalised treatment strategy.
The first part of the project will involve establishment of induced pluripotent stem cell lines from drug-resistant epilepsy patient blood samples and identify anti-seizure medications (ASMs) and drug combinations that suppress hyperactive neural activity in brain organoids derived from these cell lines. The second part of the project will involve integration of novel artificial intelligence approaches to further enhance the accuracy of these personalized drug efficacy profiles by incorporating single cell gene expression data sets, clinical information, and patient genomics data.
To help us to succeed in this project you will bring:
A strong track-record in machine learning, medical imaging processing or bioinformatics
Excellent programming skills
A strong foundation in data science, artificial intelligence, machine learning, NLP, especially deep learning
Knowledge in EHR/EMR and genomics
Demonstrated analytical and manuscript preparation skills
Knowledge of computational biomechanics techniques (e.g. finite element) is desirable
Proven research experiences on neurology AI projects with great impact would be an advantage
This role is a full-time position; however, flexible working arrangements may be negotiated.
At Monash University, we are committed to being a Child Safe organisation. Some positions at the University will require the incumbent to hold a valid Working with Children Check.
To apply
Please click the Apply Now button and refer to "How to apply for Monash Jobs" for further instructions. Your application must address the selection criteria.
Enquiries
Associate Professor Zongyuan Ge, Monash eResearch Centre, Monash Data Futures Institute, +61 3 9905 9916
Position Description
Research Fellow - Level A
Research Fellow - Level B
Closing Date
Monday 6 June 2022, 11:55pm AEST

Closing Date:

06 Jun 2022
Location:

VIC - Clayton
Salary:

$72,205 - $97,995 pa Level A / $103,153 - $122,495 pa Level B (plus 10% super)
Work Type:

Full Time
Category:

Research Assistants and Fellowships