Associate Professor/Professor in Cellular Biology and Discipline Leader, (Biology and Biotechnology) - [Archived Advertisement]
University of Technology Sydney (View other jobs from this organisation)
First listed on: 24 October 2017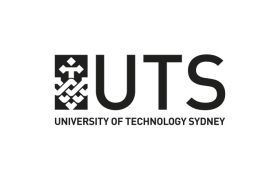 Associate Professor/Professor in Cellular Biology and Discipline Leader, (Biology and Biotechnology)
Faculty of Science, School of Life Sciences
This is a fantastic opportunity for a seasoned academic leader with demonstrated expertise in cellular or molecular biology with a focus on biotechnology or systems biology, to join a vibrant and supportive school within the Faculty of Science. A fully accomplished scholar in your own right, this position will provide you with the opportunity to give back to the academy and help build and mentor the next generation of academics in the discipline.
UTS has a strong commitment to diversity and inclusion, including a focus on increasing gender equity in STEMM through our participation in the Science in Australia Gender Equity (SAGE) pilot of the Athena SWAN program and initiatives such as our Research Equity Initiative and we strongly encourage and welcome applications from female academics for this role.
The School of Life Sciences at UTS brings together a vibrant research and teaching culture with a diversity of interests in various areas and aims to play a key role in realising the University's vision to become a world leading university of technology. Our goals are to achieve this vision through building strong industry and academic collaborations, growing outstanding research and developing graduates who are sought-after to shape the future. The Faculty of Science at UTS has over 3,800 students and over 450 academic, technical and professional staff members to support its activities.
Our academics in Biology and Biotechnology are driven in their quest for discovery across full range of biological organization, from molecules to cells to ecosystems. Utilisation of new, cutting-edge technologies in the study of living systems is a central theme across the group, who have expertise in advanced microscopic imaging, genomics, proteomics and metabolomics, protein-membrane biophysical characterisation, molecular dynamics simulation, cytokine profiling and flow cytometric analysis.
The group is comprised of researchers with interests ranging from fundamental to applied sciences covering three broad areas:
Cellular biology, including host-pathogen interactions, inflammation and vaccine development; neuroscience and spinal cord injury;
Nanobiotechnology and drug discovery applied to diseases such as mesothelioma and obesity; lipid membrane architecture, membrane protein structures and development of biosensors;
Microbes and parasites, with a focus on microbial communities and antimicrobial resistance; infectious diseases, with specific interests in chlamydia, malaria, tuberculosis, as well as a veterinary parasitology.
As the new Discipline Leader you will play a key role in developing the vision for the expansion of the Biology and Biotechnology discipline in both teaching and research in the School of Life Science and how it will contribute to the broader vision of UTS. You will inspire and manage a team of academics, as well as your own research team, along with contributing to teaching in our degree programs. It is expected that you will also will bring industry or clinical collaborations and build these links from within your discipline, across disciplines and potentially across the University.
You will be a seasoned academic leader and researcher of international repute in the area of cellular or molecular biology, with a focus on biotechnology or systems biology. You will see yourself as an effective communicator able to liaise with stakeholders at a range of levels within the University and beyond. You will be an inspirational leader able to mentor other academics to help us continue to increase the quality and strength of our teaching programs.
In return you will get to work in state-of-the art teaching, learning and research facilities with a collaborative cohort of academics. You will receive solid support from the institution in regard to research and you will also be able to avail of opportunities to conduct research with reputed scholars from across the University through interdisciplinary research centres at UTS.
It is a great time to join the School of Life Sciences and we very much look forward to receiving your application.
For more information on the role and the selection criteria please download the full position statement by clicking apply and scrolling to the bottom of the page
Remuneration & Benefits
Base Salary Range: $146,412 to $182,053 pa (Level D/E)
This role attracts 17% superannuation in addition to the base salary.
The university is a family-friendly workplace and offers employees a wide range of work options including flexible work practices, work-based child care centres (places subject to availability), generous parental leave and support for staff with carer responsibilities.
This appointment will be on a three year fixed term, full-time basis which, on conclusion, offers reversion to a substantive Associate Professor/Professor level position on a continuing, full-time basis.
How To Apply
Prior to commencing your application for IRC101088 , please review the Position Statement and the relevant selection criteria- click on the apply link to be taken to the relevant page on our website.
You are required to address the selection criteria in your submission in a separate document.using the Response to Selection Criteria template provided.
Please note that only those applications submitted via the UTS online recruitment system will be accepted.
Specific enquiries on the application process or issues with your application may be directed to Abdul Macauley via email at abdulrahim.macauley@uts.edu.au or on +61 (0) 2 9514 1080.
Specific enquiries on the role may be directed to Associate Professor Andrea Leigh via email at andrea.leigh@uts.edu.au
Please be advised that as part of the selection process that you may be requested to deliver a presentation, the audience for which may include individuals not on the Selection Panel.
Closing Date: Monday 4th December, 2017 at 11.59pm (AEST)
We are committed to diversity and social inclusion, evidenced by our WGEA Employer of Choice citation, Wingara Indigenous Employment Strategy and the UTS Access and Inclusion Plan. We welcome applications from women (particularly for senior roles), Indigenous Australians, people with disability, those who identify as LGBTIQ and applicants from culturally and linguistically diverse backgrounds.
Closing Date:

04 Dec 2017
Location:

NSW - Sydney
Salary:

$146,412 to $182,053 pa
Work Type:

Full Time
Category:

Associate Professor
Biotechnology
Director/Deans/Department Heads
Management - Universities
Professor
Research
Teaching - Tertiary