First listed on: 09 August 2017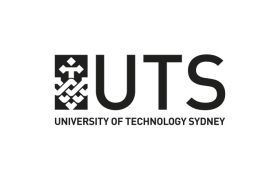 UTS has a bold vision to be a world-leading university of technology. We are a dynamic and innovative university in central Sydney, consistently ranked the top young university in Australia. With a culturally diverse campus life and extensive international exchange and research programs, UTS prepares graduates for the workplaces of today and tomorrow.
The Centre for Forensic Science (CFS) is a UTS Research Strength in the faculty of Science. One of the focus areas for CFS is on the development and evaluation of novel fingermark detection methods. This research is supported by strong collaboration with the School of Science and Health at Western Sydney University (WSU).
The Postdoctoral Research Fellow will undertake research in the Centre for Forensic Science into the development and evaluation of functionalised silicon oxide nanoparticles for the detection of latent fingermarks on various substrates. The project is in collaboration with WSU, the Australian Federal Police, Victoria Police, and Rofin Australia Pty Ltd.
About the role
As a Postdoctoral Research Fellow you will utilise your expertise in chemistry, nanotechnology and forensic science to develop and perform complex experiments to contribute to the goals of the project. You will be working with internationally recognised scientists like Professor Claude Roux in modern, first class research facilities.
In return for your dedication and hard work, you will also reap the rewards of working in a dynamic, supportive, and flexible environment with many employee benefits, including flexible work practices, study support, salary packaging, discounted gym membership and generous parental leave.
About the Centre
The Centre for Forensic Science (CFS) is a UTS Research Strength with significant national and international reputation hosted by the School of Mathematical and Physical Sciences, Faculty of Science. The activities offer relevant practical solutions for organisations such as operational forensic laboratories, law enforcement agencies, law firms, insurance companies, as well as individuals and the community in general.
To be successful in this role you will have:
• Doctoral qualifications in an area relevant to the main goal of the research, i.e. development of highly sensitive, luminescent nanoparticle-based reagents for the detection of compounds naturally present in latent fingermarks.
• Comprehensive knowledge of and demonstrated expertise in one or several of these areas: chemistry, nanotechnology and/or forensic science.
• The capacity for success in securing nationally competitive research grants
• Capacity for leadership of research and for building research collaborations within and outside Forensic Science.
• Demonstrated success in securing research funding from external sources.

Remuneration & Benefits
Base Salary Range: $99,924 to $107,147 pa
This role attracts 17% superannuation (pension) in addition to the base salary.
UTS staff also benefit from a wide range of Employee Benefits include flexible work practices, child care centres, generous parental leave and salary packaging opportunities.
This position is full time and appointment will be made on a fixed term basis for 3 years.
How To Apply
Prior to commencing your application for IRC98883, please review the Position Statement and the relevant selection criteria - click on the apply link to be taken to the relevant page. You are required to address the selection criteria in your submission [in a separate document. For information to assist you with compiling statements to answer the selection criteria, please visit Answering Selection Criteria.
As you will be unable to save your application once started, please have all required documents and information available prior to commencing.
Please ensure that the file name for each document submitted includes IRC98883.
Specific enquiries or issues with your application may be directed to the UTS Recruitment Team at recruitment@uts.edu.au or on +61 (0) 2 9514 1080.
Please be advised that as part of the selection process that you may be requested to deliver a presentation, the audience for which may include individuals not on the Selection Panel.
Closing Date: Tuesday 05th September 2017 at 11.59pm (AEST)
Please note: If you have a disability that requires adjustment to the recruitment process or an alternative application pathway please contact recruitment@uts.edu.au for assistance.
UTS is widely acknowledged as a leader in promoting gender equity and social justice. Cited as a WGEA Employer of Choice since the inception of the award, UTS is a current participant in the SAGE pilot program, the Australian trial of the Athena Swan gender equity accreditation program. We welcome applications from women, particularly for senior and non-traditional roles.
Closing Date:

05 Sep 2017
Location:

NSW - Sydney
Salary:

$99,924 to $107,147
Work Type:

Full Time
Category:

Fellowships