First listed on: 18 April 2017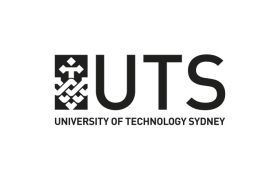 Student Load Strategy Manager
Planning and Quality Unit
UTS has a bold vision to be a world-leading university of technology. We are a dynamic and innovative university in central Sydney, consistently ranked the top young university in Australia. With a culturally diverse campus life and extensive international exchange and research programs, UTS prepares graduates for the workplaces of today and tomorrow.
The university is currently seeking a Student Load Strategy Manager to oversee and coordinate our student load strategy and planning processes, and to provide related high level analysis and advice. The incumbent will work in the Planning and Quality Unit (PQU) and will collaborate with senior leaders across the university to align the university's processes for student recruitment, enrolment and management with those for staff planning and space allocation to provide the best student support possible.
About the role
Sound modelling and analysis of the university's student population is critical to the achievement of our vision and strategy in an increasingly competitive operating environment, underpinned by analysis to inform the ongoing strategic development of our student profile. PQU is responsible for provision of a range of reporting and analysis services to assist the university's strategic decision making and to meet our external reporting obligations.
This is a role that will allow you to exercise your expertise in statistical modelling and analysis in combination with your team leadership, communication and stakeholder engagement skills. Day to day you will be responsible for overseeing the student load planning and monitoring processes and adding value through in depth reactive and proactive complex analysis and forecasting to meet the needs of the Senior Executive and Faculties.
You will see yourself as a proactive, outcome-driven expert data analyst who can effectively communicate with and engage a diverse range of stakeholders. A natural diplomat with an eye for detail and knowledge of the Australian higher education sector, your flair for identifying mission-critical lines of inquiry combined with your skills to undertake the necessary data analysis and distil fresh insights for senior management will see you being successful in the role.
Technically strong, you will have a well-developed working knowledge of statistical analysis and modelling techniques, data structures and contemporary data visualisation practices. In addition you will have high level skills in enterprise reporting tools (such as TM1, Cognos BI suite or equivalent), database applications and Microsoft Excel, and an ability to communicate your team's insights based on complex modelling and analysis of student load and related variables.
There is scope to broaden the accountabilities of the role based on the skills of the incumbent appointed.
Remuneration & Benefits
Base Salary Range: (SSS1). An attractive and competitive remuneration package will be offered.
This role attracts 17% superannuation in addition to the base salary. Employee benefits include flexible work practices, child care centres, generous parental leave and salary packaging opportunities.
This position is full-time and appointment will be made on a fixed-term basis for five years.
How To Apply
Prior to commencing your application for IRC93360 please review the Position Description and the relevant selection criteria - click on the apply link to be taken to the relevant page. You are required to address the selection criteria in your submission in a separate document.
Please note that only those applications submitted via the UTS online recruitment system will be accepted. Current UTS employees should apply through their UTS Employee Self Service function.
As you will be unable to save your application once started, please have all required documents and information available prior to commencing.
Please ensure that the file name for each document submitted includes IRC93360
Specific enquiries or issues with your application may be directed to the UTS Recruitment Team at recruitment@uts.edu.au or on +61 (0) 2 9514 1080.
Closing Date: May 4th, 2017 at 11.59pm(AEST)
We are committed to diversity and social inclusion, evidenced by our WGEA Employer of Choice citation, Wingara Indigenous Employment Strategy and the UTS Access and Inclusion Plan. We welcome applications from women (particularly for senior and non-traditional roles), Indigenous Australians, people with disability, those who identify as LGBTIQ and applicants from culturally and linguistically diverse backgrounds.
Closing Date:

04 May 2017
Location:

NSW - Broadway
Work Type:

Full Time
Category:

Data Analytics/Modelling
Project Management
Stakeholder Management/Engagement
Statistics and Analytics