First listed on: 06 April 2017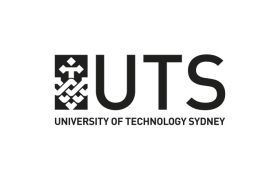 Rankings Program Manager
Planning and Quality Unit
UTS has a bold vision to be a world-leading university of technology. We are a dynamic and innovative university in central Sydney, consistently ranked the top young university in Australia. With a culturally diverse campus life and extensive international exchange and research programs, UTS prepares graduates for the workplaces of today and tomorrow
The university is currently seeking a Rankings Program Manager to manage our international rankings and ratings program as a critical component of the University's research, external engagement and internationalisation strategies. Based within the University's Planning and Quality Unit, the manager will develop, communicate and manage the program of activity that supports the University's participation in a number of rankings and ratings.
About the role
As an effective program manager, communicator and influencer, you will develop and manage an integrated program of activity across all faculties and central units. Your data management and analysis skills will be critical as you coordinate and work closely with colleagues who contribute to the data-intensive elements of the rankings program.
Day to day you will be responsible for ensuring that the university's complex program of activity is delivered, including the delivery of multiple simultaneous projects and activities, and that all team members are clear on their high priority tasks and are supported to achieve them.
You will see yourself as a proactive team player who enjoys collaborating with a wide range of academic and professional staff and is skilled in influencing others to contribute to high priority organisational initiatives. At times this will involve presenting the case for change to university business processes.
As a gifted communicator and planner, you will translate complex and at times ambiguous external requirements into clear, simple requests to specific areas, provided with adequate lead time, and prepare timely and clear status reports and analyses to senior management.
You will be accustomed to anticipating and responding to changing external and internal requirements to ensure your team's activities remain aligned to the university's strategy.
Remuneration & Benefits
Base Salary Range: $110,808 to $116,084 pa (HEW 9)
This role attracts 17% superannuation in addition to the base salary. Employee benefits include flexible work practices, child care centres, generous parental leave and salary packaging opportunities.
This appointment will be on a fixed term full-time basis for three years.
How To Apply
Prior to commencing your application for IRC93178, please review the Position Description and the relevant selection criteria - click on the apply link to be taken to the relevant page You are required to address the selection criteria in your submission in a separate document.
Please note that only those applications submitted via the UTS online recruitment system will be accepted. Current UTS employees should apply through their UTS Employee Self Service function.
As you will be unable to save your application once started, please have all required documents and information available prior to commencing.
Please ensure that the file name for each document submitted includes IRC93178.
Specific enquiries or issues with your application may be directed to the UTS Recruitment Team at recruitment@uts.edu.au or on +61 (0) 2 9514 1080.
Closing Date: May 1, 2017 at 11.59pm (AEST)
We are committed to diversity and social inclusion, evidenced by our WGEA Employer of Choice citation, Wingara Indigenous Employment Strategy and the UTS Access and Inclusion Plan. We welcome applications from women (particularly for senior and non-traditional roles), Indigenous Australians, people with disability, those who identify as LGBTIQ and applicants from culturally and linguistically diverse backgrounds.
Closing Date:

01 May 2017
Location:

NSW - Broadway
Salary:

$110,808 to $116,084 pa
Work Type:

Full Time
Category:

Data Analytics/Modelling
Grants/Funding/Records
Policy/Corporate Management
Research
Stakeholder Management/Engagement
Statistics and Analytics